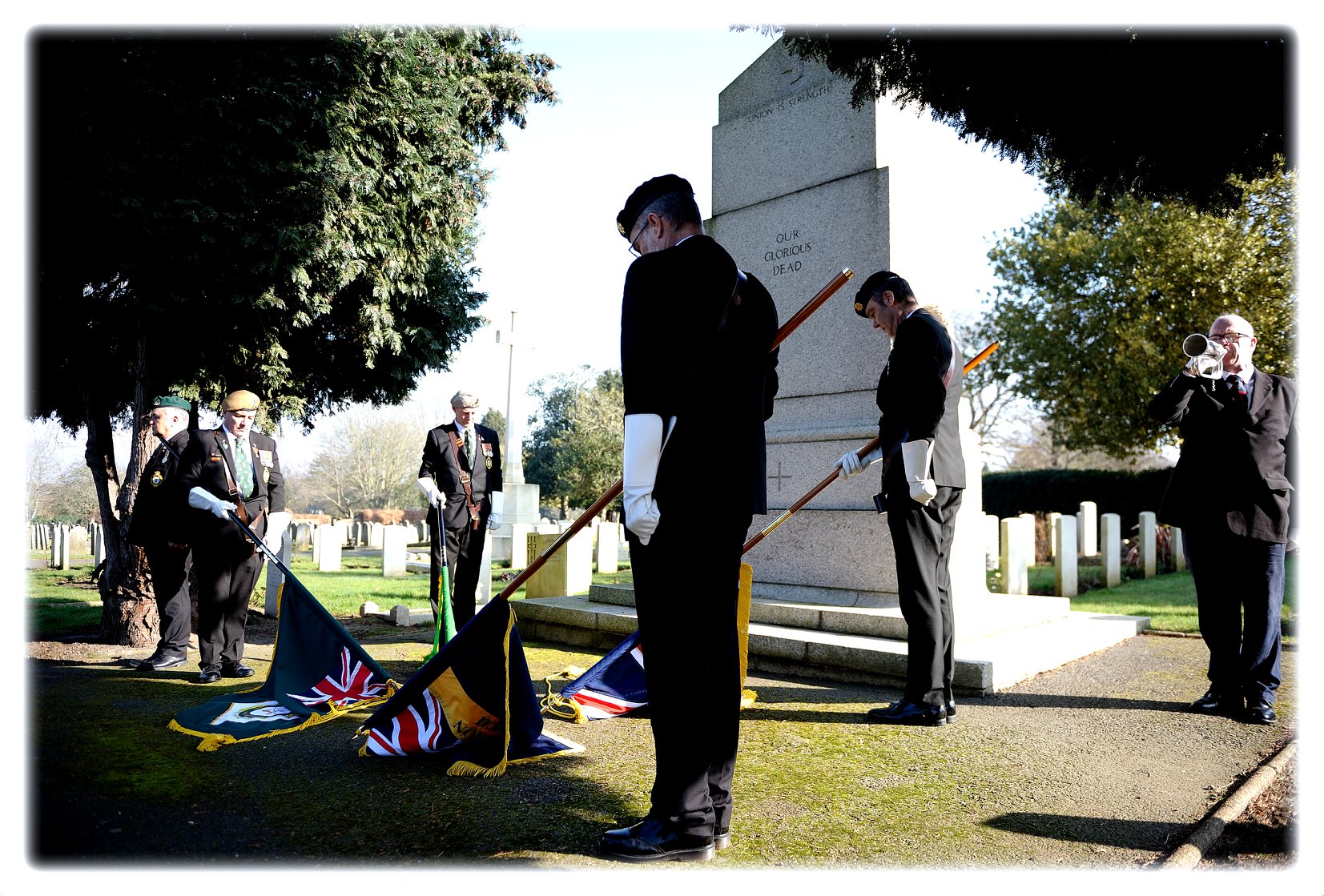 RICHMOND-ON-THAMES – The Annual Three Ships Parade took place in Richmond on 23 February and was followed by a Q1 Branch Meeting and Social.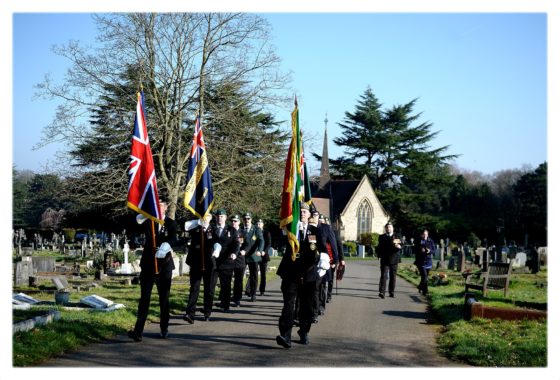 In the week that the SA Legion UK & Europe pay respects to all Naval and Maritime losses by using the ships SS Mendi, HMSAS Southern Floe and SAS President Kruger as iconic symbols of these losses, a number of events took place culminating in the Three Ships Parade in London. The venue for this service was the Chapel and Cenotaph at Richmond Cemetery.
The England Team sets the bar for events ever higher with each event, and the welcoming hot drinks and biscuits were most appreciated as were the professionally designed and printed handouts.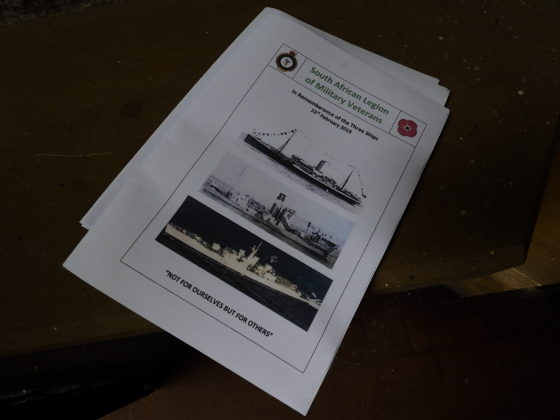 Brian Parry and the Standards were superb in their turnout and drill, and the SA Legion Padre Craig Esterhuizen's address was, as usual, entertaining and very relevant. Three poems were read out by Stuart Robertson, Johan De Villiers and Cameron Kinnear for each of the iconic ships.
After the parade the guests adjourned to the RBL club at Teddington for the England Branch Q1 meeting and a social.
Text by Lgr Cameron Kinnear
Photography by Karen Parry, Theo Fernandes, and Victor Ho.