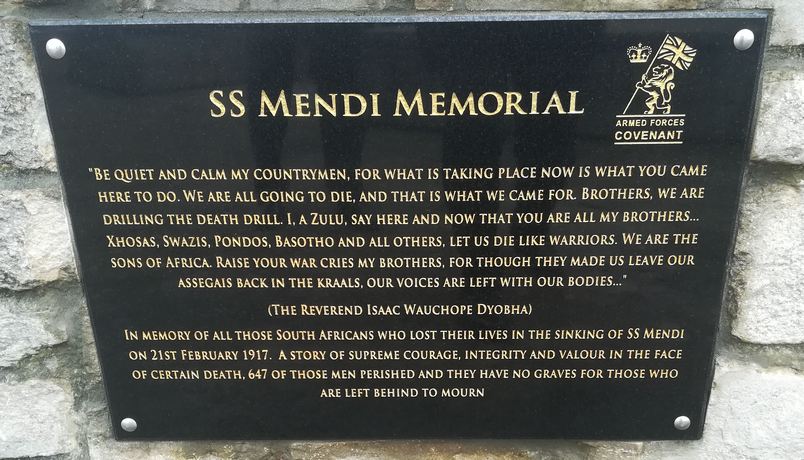 PORTSMOUTH, UK – In a week in which we commemorate South African naval and maritime losses, two events took place in Portsmouth.
On Monday 18 February wreaths were laid to commemorate HMSAS Southern Floe and the SAS President Kruger.
On the 21st, South Africa's Armed Forces Day, wreaths were laid at Milton Cemetery to commemorate the sinking of the troopship SS Mendi.
Milton Cemetery is the resting place of nine of the dead. A further five are dispersed on the southern coast of the UK, one lies in France and five (or possibly six) in Noordwijk in the Netherlands.
Standards were paraded, commanded by Portsmouth stalwart Chris Purcell. The Lord Mayor of Portsmouth Councillor Lee Mason opened the service with a short retelling of the incident, and underlined the commitment that the City of Portsmouth has undertaken to commemorate the men of the Mendi.
A poem entitled The Sinking of the SS Mendi was read by a cadet from B Company, Hampshire & Isle of Wight Army Cadet Force.
The Act of Remembrance was led by Reverend Marcus Collie.
After the Last Post and Reveille, wreaths were laid by a number of attendees:
South African High Commissioner, Her Excellency Ms Nomatemba Tambo
Lord Mayor of Portsmouth, Councillor Lee Mason
Brigadier General Rariabu, South African High Commission
Commander Dreelan, representing The Royal Navy
Councillor Darren Sanders, on behalf of the Leader of Portsmouth City Council
Councillor Stephen Morgan MP, MP for Portsmouth South
Commonwealth War Graves Commission, Mr Julian Evans
South African Womens Forum, Ms Marie Costa
Honorary Freeman Syd Rapson
South African Legion, Mr Cameron Kinnear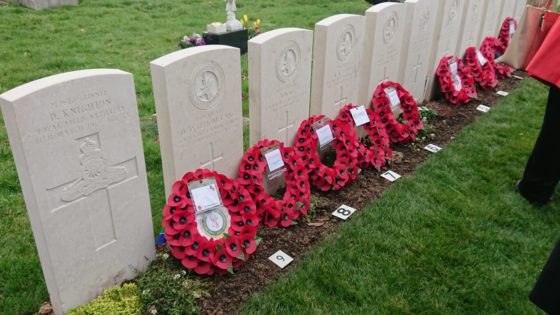 It was noted that the CWGC had completed work to replace the shared headstones with one headstone per man.
After the Milton Ceremony, the focus then moved to The Point in Old Portsmouth, an iconic part of the city that overlooks the busy harbour of Portsmouth.
The Lord Mayor welcomed the attendees, and then her Excellency Ms Nomatemba Tambo made a short but eloquent speech and thanked all for continuing to commemorate and honour the men of the Mendi.
The stone was then unveiled. At the request of the High Commissioner, Mayor Mason read the inscription to the assembled guests.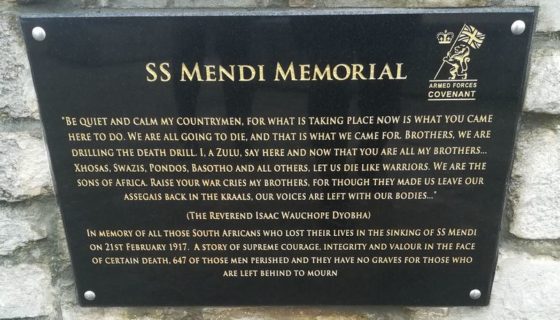 The guests then attending an art exhibition at the Portsmouth Cathedral. The exhibition included a painting of the SS Mendi.
February – The Three Ships Commemorations include:
WW1: SS Mendi, which lead to 616 South Africans and 30 crew who lost their lives at sea, in South Africa's biggest naval loss in history.
WW2: HMSAS Southern Floe, was sunk by a mine off Tobruk with the loss of 27 men, with one survivor, Stoker C J Jones.
Post-WW2: SAS President Kruger, President-class Type 12 frigate which sank in 1982 with the loss of 16 lives after colliding with her replenishment oiler, SAS Tafelberg, in the South Atlantic.
This day also marks South African Armed Forces Day.
Congratulations to Lydia Mellor and team for the superbly run events.