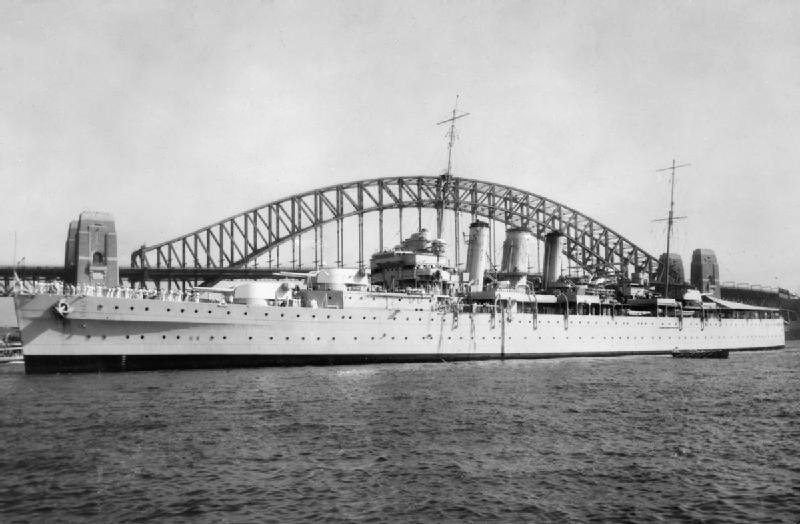 The Cruisers HMS Dorsetshire and HMS Cornwall were attacked and sunk on the 5th April 1942 by Japanese aircraft.
The ships were spotted by a reconnaissance aircraft from the heavy cruiser Tone, and subsequently attached by over 50 Val dive bombers. In less that 8 minutes HMS Dorsetshire had been hit by 10 bombs, and sank stern first after one bomb detonated a magazine.
HMS Cornwall was hit 8 times and sank bow first 10 minutes after HMS Cornwall.
The following day the cruiser Enterprise, accompanies by two destroyers Panther and Paladin rescued 1,122 men out of a combined crew of over 1,546. Among the casualties were 39 South Africans.
These two links provide an insight into the experiences of the crew:
Lt E. A Drew, Engineering Branch, HMS Cornwall
The South Africans are honoured on the Plymouth Naval Memorial.