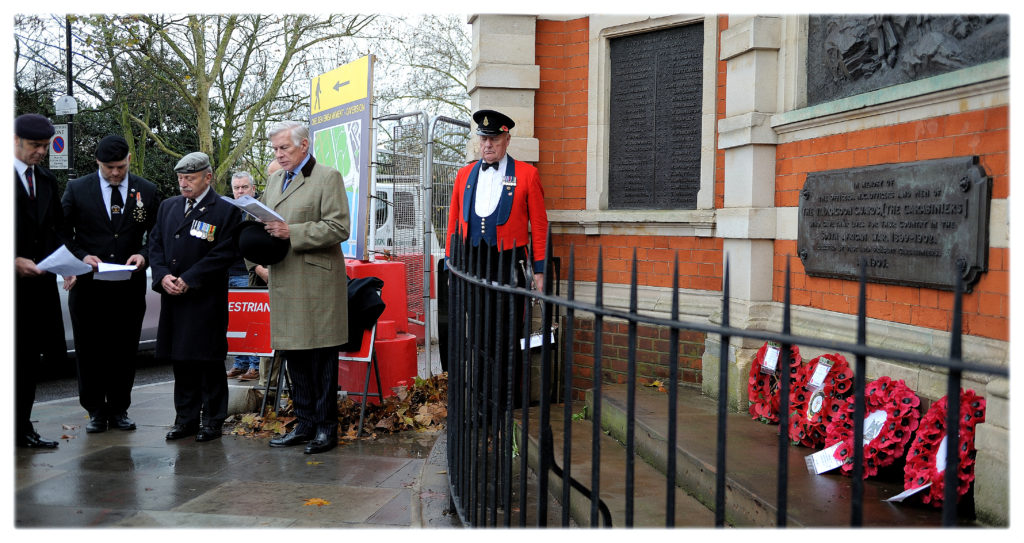 LONDON – On Sunday 2 December the South African Legion England Branch once again joined the Royal Scots Dragoon Guards Association for an Observance at the Carabiniers Memorial, Chelsea.
The memorial remembers the fallen of the 6th Dragoon Guards (Carabiniers) who gave their lives during the South African War 1899 – 1902 (Second Anglo-Boer War). The Carabiniers were part of the cavalry division under Major-General Sir JDP French which led the charge through Boer General Piet Cronje's lines to relieve the siege of Kimberley on 15 February 1900.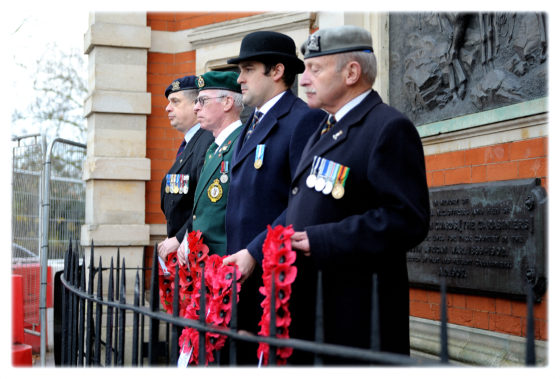 It is because of this connection that the Royal Scots Dragoon Guards Association welcome the presence of the South African Legion at their annual Observance. Following a short service, wreaths were laid by the Royal Scots Dragoon Guards (Carabiniers and Greys), the South African Legion and the Moths of Gazala Shellhole.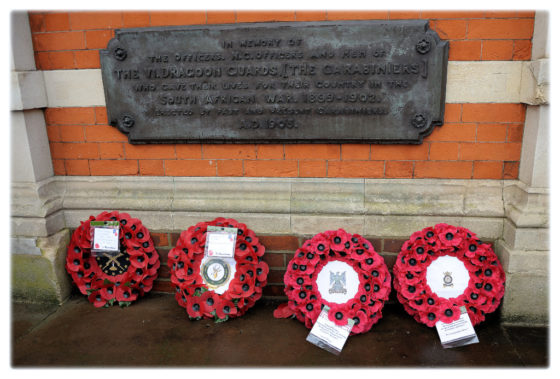 We then adjourned to the Royal Hospital, Chelsea, for a service in the magnificent Wren Chapel followed by drinks and a traditional curry lunch in the Chelsea Pensioners Club. The sense of history was palpable inside this famous home of the Chelsea Pensioners which has cared for British Army veterans since 1692. It was an honour to rub shoulders with these grand old men and women in their distinctive red frock coats and a day to remember for all.
Text by Lgr Tony Povey
Photography by Lgr Theo Fernandes (full picture gallery below)

© 2018 SA Legion UK & Europe All Rights Reserved