BSAP memorial Service, National Memorial Arboretum
On Sunday 22 July 2018, in bright sunshine reminiscent of its African heritage, the British South Africa Police Regimental Association, UK branch, held a Memorial Service at the National Memorial Arboretum in memory of those members of the BSAP who gave their lives during the 84 years of its existence.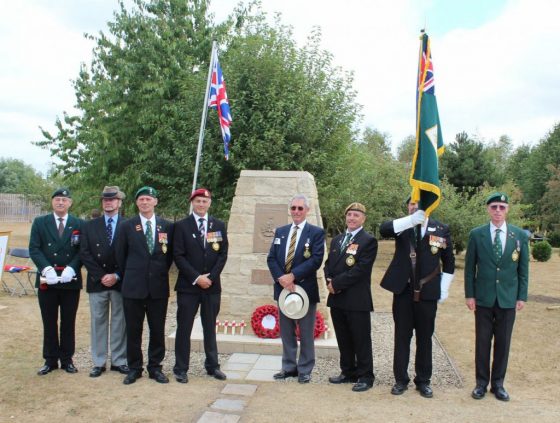 Formed in 1889 as the British South Africa Company Police, the force became known as the British South Africa Police (BSAP) in 1896 and developed as a light cavalry regiment. Participating in the Matabele War (1893), the Jameson Raid (1895) and the Matabele and Mashona Rebellions (1896 – 1897). They also played an active role in the Boer War and during WW1 in campaigns in German East Africa and South West Africa. After being at the forefront throughout the Rhodesian Bush War (1964 – 1979) during which 403 members gave their lives, the BSAP ceased to exist in name in August 1980 with the final lowering of the Rhodesian National flag and the formation of Zimbabwe.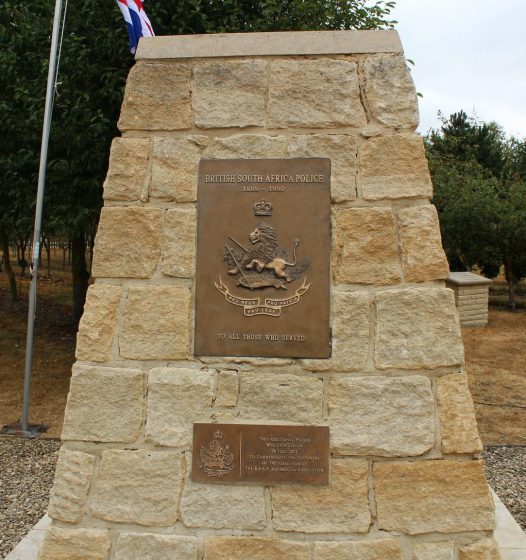 Members of the SA Legion England Branch who attended the parade were Lgrs Russel Mattushek, Brian Parry, Tony Povey, Jose Lopes and Dave Wiseman. The SA Legion Banner was paraded by Lgr Brian Parry and a wreath was laid by Lgr Tony Povey, who served with the BSAP during the Rhodesian Bush War.
The service was followed by lunch and then a stroll through part of the 150-acre NMA grounds, home to over 350 memorials, to pay our respects to those who gave their lives for their country. Over 400 members of the BSAP made the ultimate sacrifice during the Rhodesian Bush War. We Will Remember Them.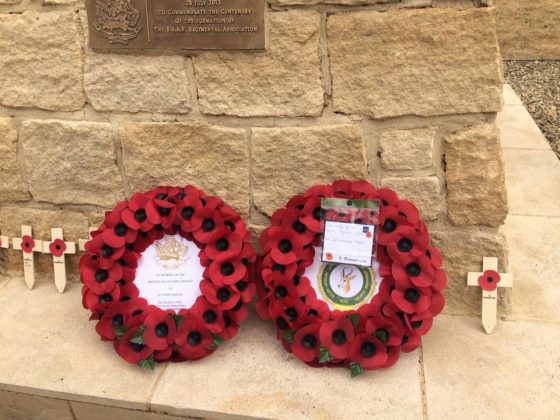 BZ to Lgr Jose Lopes for organising the SA Legion participation and Jessica Lopes and Karen Parry for the photos.
© South African Legion (UK & Europe Branch) 2018
Text: Lgr Tony Povey
Photography: Karen Parry, Jessica Lopes