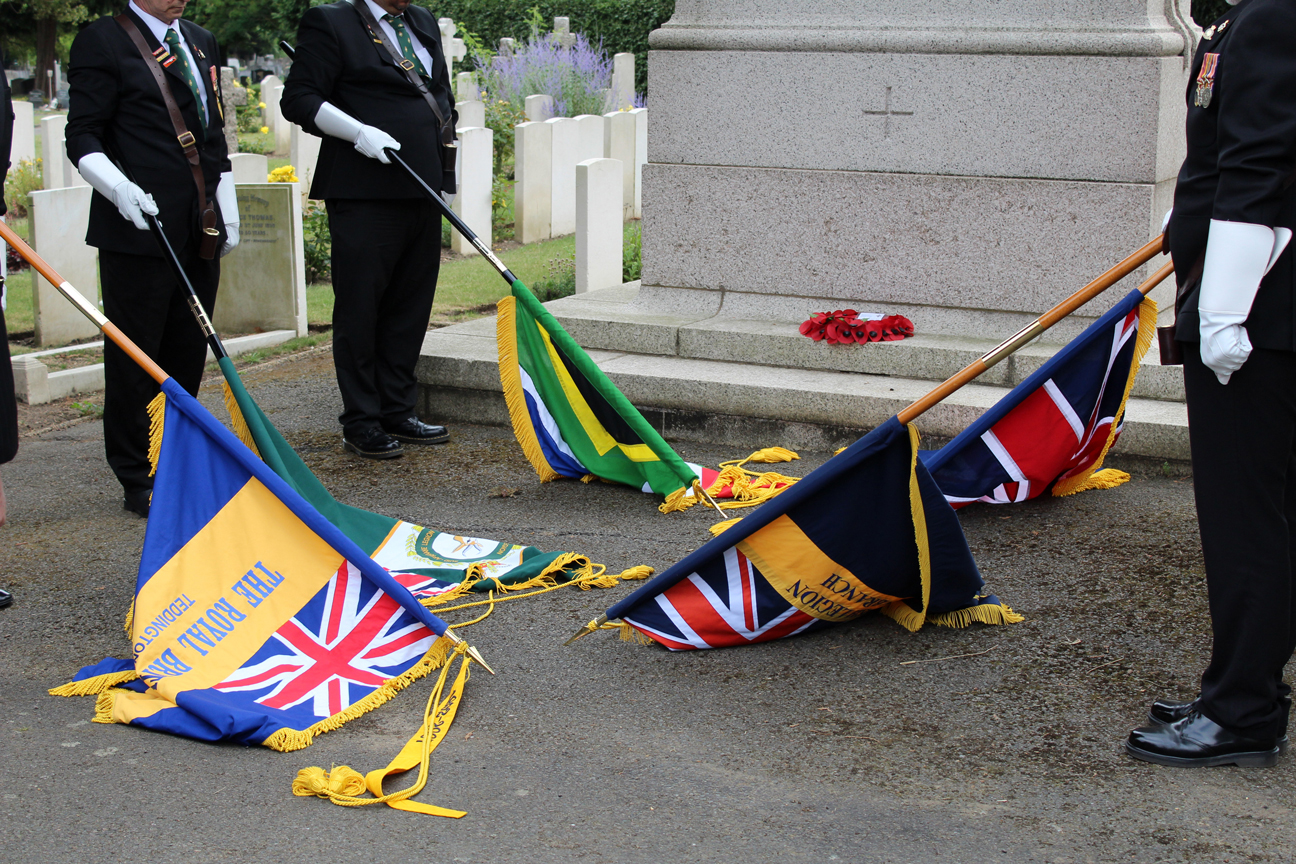 RICHMOND-ON-THAMES – The South African Legion gathered again at the South African Cenotaph in East Sheen cemetery in Richmond, London, to commemorate the Battle of Delville Wood in humble remembrance of those who paid the ultimate sacrifice during this critical part of the battle of the Somme in the summer of 1916.
Our friends from the General Browning and Gazala Shellholes joined us again this year as well as members of the Countess of Mountbatten's Own Frontiersmen.
Also rendering support were two standard bearers from the Teddington Branch of the Royal British Legion.
Padre Lgr Chris Esterhuizen welcomed us all to the service and the Standards, including the South African and British flags were piped in by a piper of the London Scottish Regiment.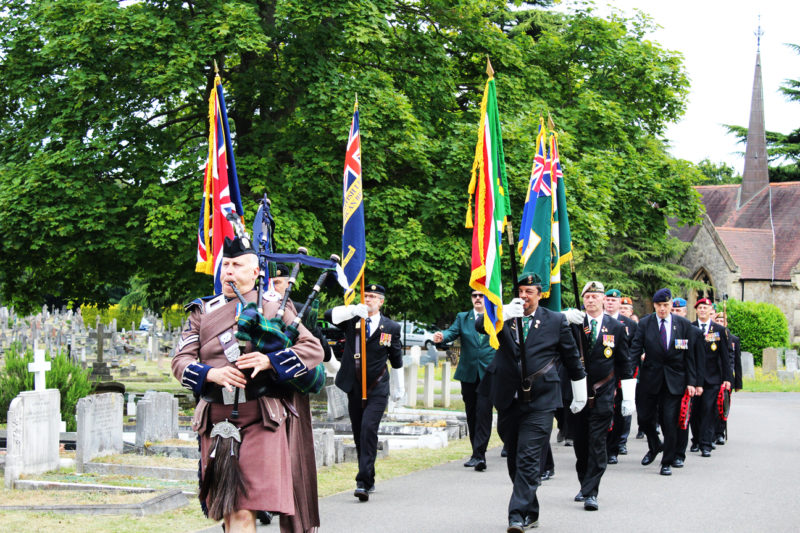 We were also extremely fortunate to have the help of the choir of the New Apostolic Church of Camberley in attendance and their voices lifted the singing to wonderful heights.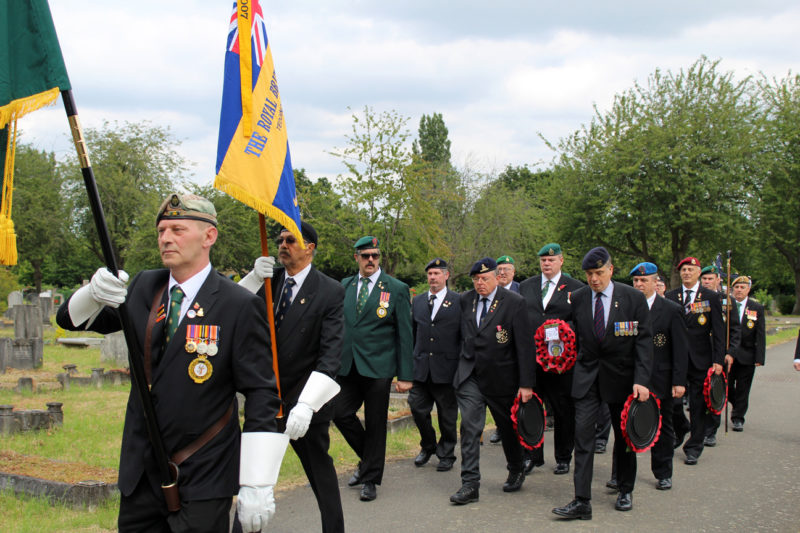 After a very moving service from the Padre, two poems written shortly after the battle were read out and the service was concluded.
The veterans then fell-in and were piped from the chapel to the South African Cenotaph, where there was a wreath laying ceremony. Bugler Robbie Crick, ex of the Royal Artillery played Last Post.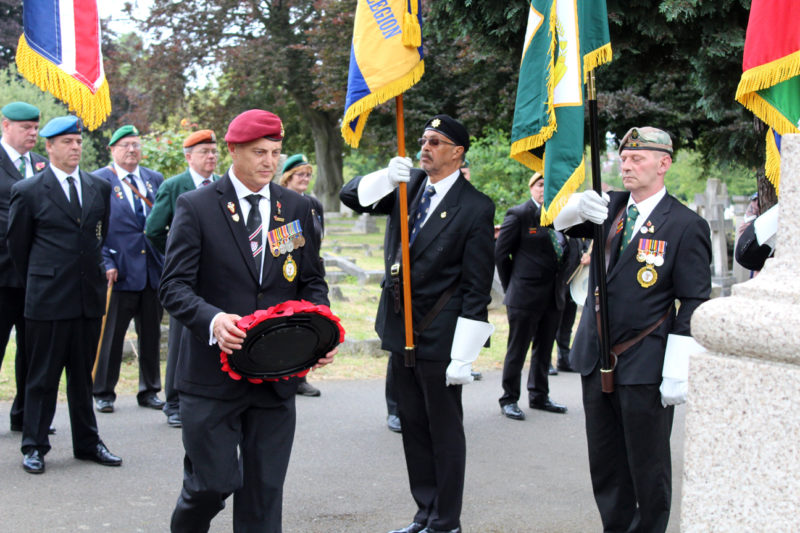 The salute for the march past was taken by SA Legion Regional Chair Lgr Cameron Kinnear.
We then decamped to the clubhouse of the Teddington branch of the RBL for a well-earned beer or two.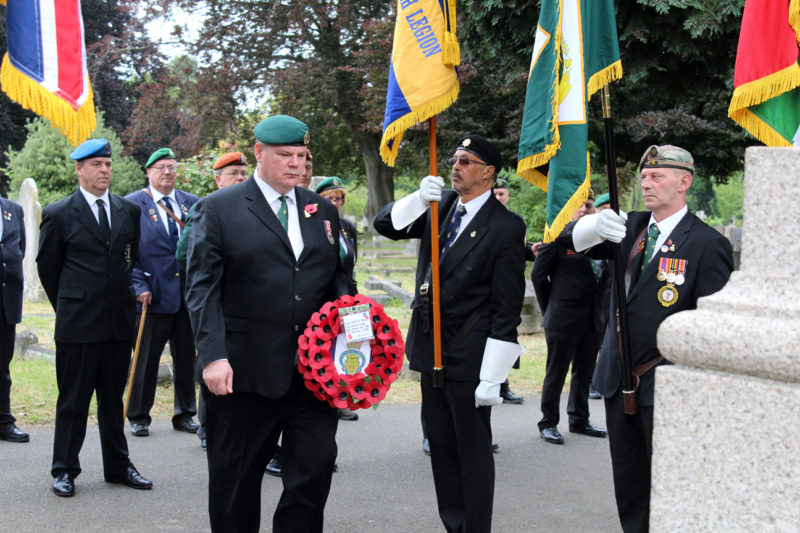 We were as always generously hosted by Lee Greed of the RBL Teddington. Braai master Johann DeVries ably helped by Legionnaire Theo Fernandes ensured that none went hungry.
We were also able to raise money for the SA Legion via a raffle.
A wonderful and moving parade in all, and we look forward to welcoming more guests and friends in the years ahead to help raise awareness and remembrance of the fallen of South Africa.
Text by Lgr Stuart Robertson
Photography by Karen Parry