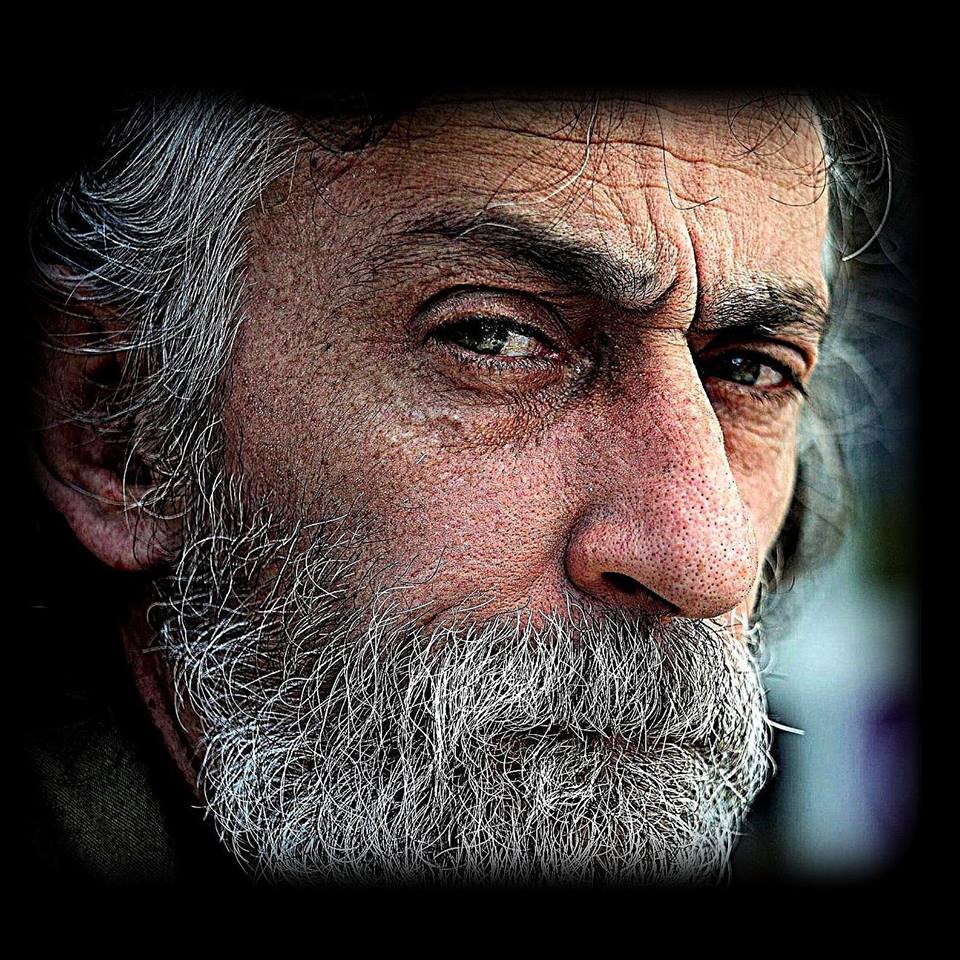 TEDDINGTON – At a superb 'meet and greet' between the South African Legion UK & Europe Branch and representatives of SAMVOA (Western Australia) at the The Royal British Legion Teddington, the Legion was honoured and privileged to accept a SAMVOA Distinguished Service Award from our Australian visitors on behalf of Lgr Theo Fernandes in appreciation for his services in organising delivery of SADF medals to 54 veterans in Australia and New Zealand.
The SAMVOA members stopped in London on Friday, 13 September, en route to the Netherland to participate in the 75th Anniversary of Operation Market Garden at Arnhem.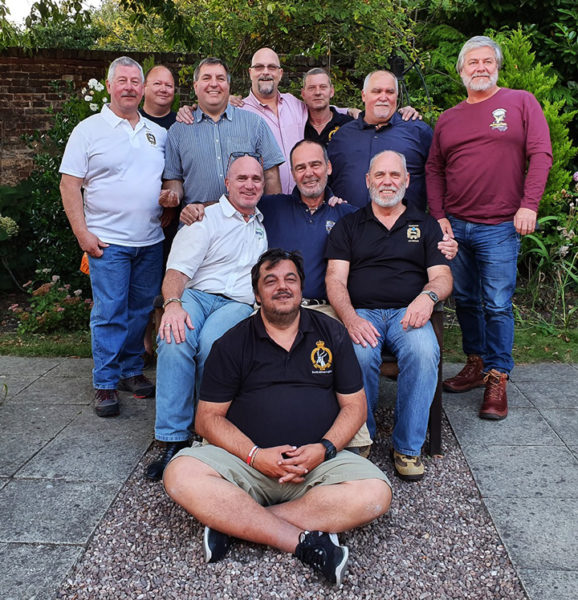 Accepting the award on behalf of Theo, SA Legion UK & EU spokesperson Lgr Andrew Bergman highlighted that the award is well deserved, as Theo (aka The Porra') consistently embodies the motto of the Legion: 'Not for Ourselves but for Others'.
The award will be handed-over to Theo (with due ceremony) after he returns from a tough assignment reconnoitring holiday facilities and gastronomy in Madeira.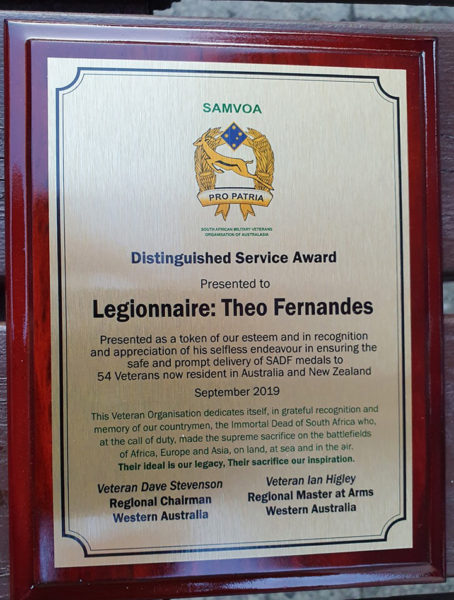 ---
© 2019 South African Legion of Military Veterans (UK & EU)