Springboks on Patrol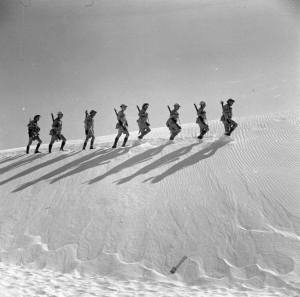 Iconic photo of a South African rifle section – known as "Springboks" to the Commonwealth and British Forces (and even German and Italian Forces) taking part in this North Africa campaign during World War 2.  Here seen making their way along a sand dune in the North African desert.
Photo copyright – Imperial War Museum Collection.