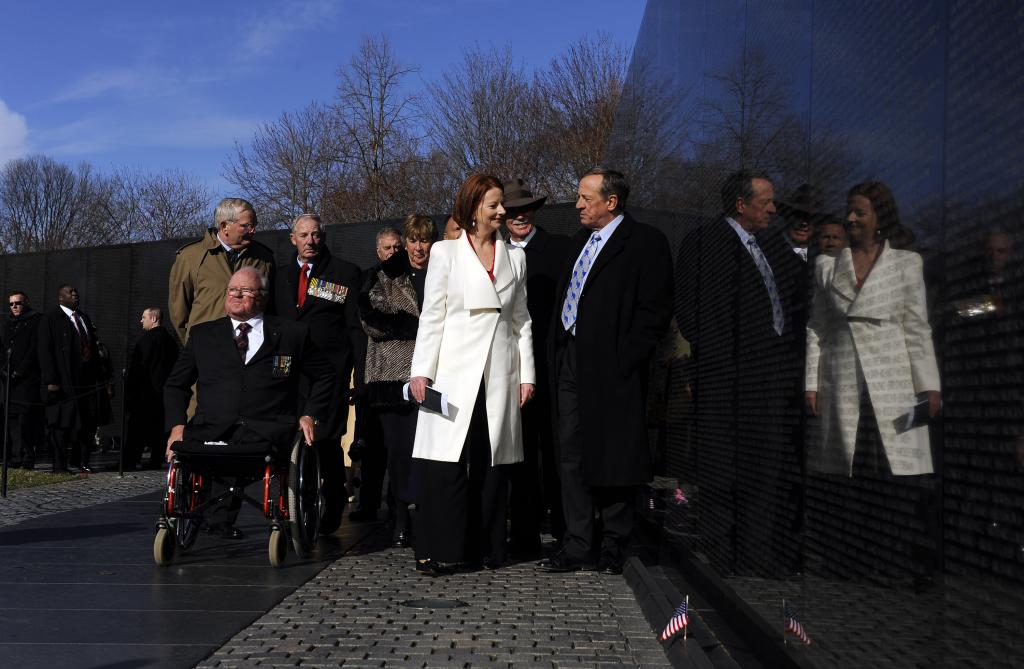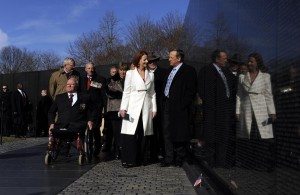 Today we remember a son of South Africa who died during the Vietnam War. He is also shared with Australia and the USA.
0103695 1st Lieutenant John Louis Molynaeux Jr was born in Australia and was then naturalised and grew up in South Africa – going to St. Charles College, Pietermaritzburg before returning to Australia and then joining the United States Marine Corps.
He was Killed in Action on 31 August 1968 during the Vietnam War when he detonated a Viet Cong Booby-trap while on patrol in Quang Nam Province, South Vietnam. He was 22.
His name and sacrifice have not been forgotten. He is one of two South Africans killed in the Vietnam War.
The image shows former Australian Prime Minister Julia Gillard visiting the United States Vietnam Veterans Memorial wall in Washington on March 7, 2011 to take a rubbing of his name on the memorial.
His name can be found on the memorial – 45W LINE: 015
Thank you to Graham Du Toit for his on-going work in keeping memories of these brave South Africans alive on digital media, and for the content reference.