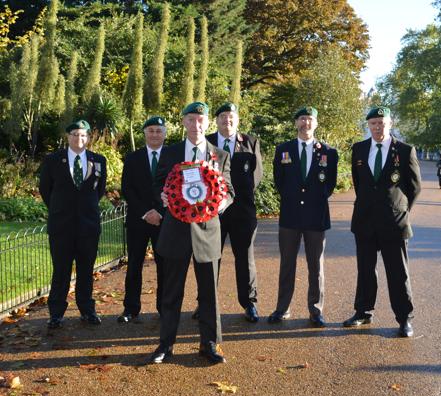 Remembrance Day Special: SA Veterans once again marched past the Cenotaph.
On 10 November 2013 we paused once more to remember the countless brave men and women who over so many generations have sacrificed everything for country and comrade.
In addition to the traditional Remembrance Day marches organised by SA Legion UK in Glasgow and London, this year, for the very first time since 1961, a contingent of South African veterans will participate in the Whitehall parade past the Cenotaph as guests of the RBL – SA Branch.
Chairman Peter Dickens said, "It goes without saying that this invitation is a massive honour for SA veterans, I also recognise that by inviting us in, British authorities have afforded a unique opportunity to showcase the intertwined, sometimes complex, military histories of two proud nations."
SALUK President Norman Sander was keen to extend a warm invitation to South Africans of all stripes to come out and support SALUK's other London event at Commonwealth Gates, Constitutional Hill.
He said, "Some vets will be televised marching past the Cenotaph which will be an incredibly proud moment for the South African diaspora, but should not deter friends and family from wrapping up warm and showing their support our veterans at numerous other parades. We had great support last year and hope to see even more folks this time, whatever the weather!"
Sander also added, "SA Legion Scotland Branch has been given the great honour of leading Glasgow's main parade this year, so even if you only make it as far as the sofa on 10 November, make sure to look out for our vets who'll be marching just behind the Colour party."