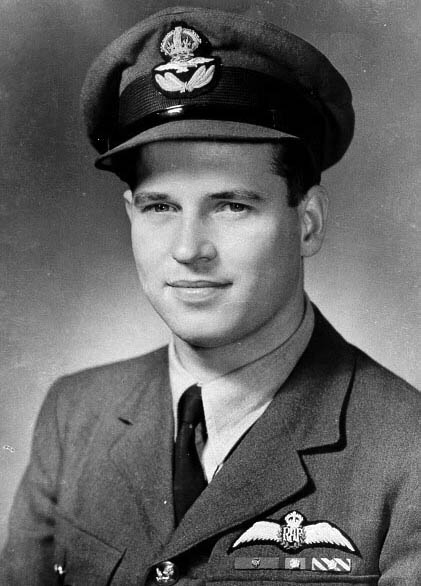 (First published in the Daily Mail in October 2011 by Jessica Satherly)
One of the greatest heroes of the Second World War was killed by friendly fire, according to a posthumous confession 67 years later by the man who pulled the trigger.
Guy Gibson, who won a VC for leading the Dam Busters' 'bouncing bomb' raids, died when his plane crashed mysteriously while returning from a mission 16 months later.
It was thought that Wing Commander Gibson – immortalised by Richard Todd in the 1955 film The Dam Busters – crashed after running out of fuel or flying too low.
But now a researcher for a new film of the RAF raids on the Ruhr Valley in 1943, which is being made by Lord of the Rings director Sir Peter Jackson, has unearthed a taped confession made by a Lancaster gunner who says he shot down Wing Cdr Gibson's Mosquito fighter-bomber.
Sergeant Bernard McCormack was in Wing Cdr Gibson's formation of 227 Lancaster bombers and ten Mosquitoes in an attack on Germany in September 1944.
As they returned to RAF Woodall in Lincolnshire, Sgt McCormack saw what he thought was a German Junkers 88, which looked like a Mosquito, and loosed off 600 rounds of machinegun fire, bringing it down over the Dutch town of Steenbergen.
When he was debriefed by RAF intelligence officers, he realised he had killed Wing Cdr Gibson and his navigator Jim Warwick.
Wracked with guilt, he taped a confession, which he entrusted to his wife Eunice when he died in 1992. The cassette has now been found by TV documentary maker James Cutler, 62, after he contacted Mrs McCormack during research for Sir Peter's new film.
Referring to Wing Cdr Gibson's plane – or 'kite' in RAF slang – Sgt McCormack said: 'All of a sudden this kite comes right behind us, twin engines and a single rudder, and it comes bouncing in towards us so we opened fire and we blew him up.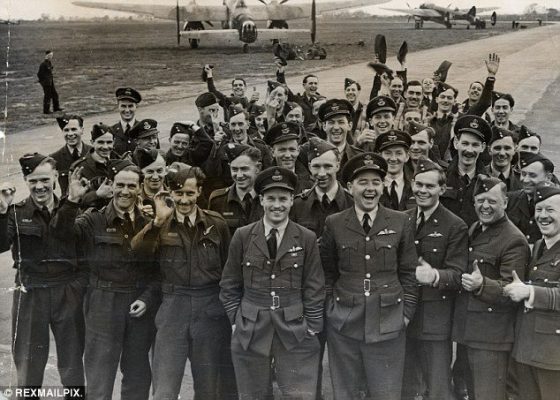 'When we got back we claimed a Ju 88 shot down. The following day we were quizzed again.' He Confession: Sgt Bernard McCormack Daily Mail Reporter says an officer asked him: 'What made you think it was a Ju 88?'
Sgt McCormack went on: 'We said it had twin engines and a single rudder. He said, "So has a Mosquito. Supposing his radio and his radar was knocked out and he was lost and he spotted a Lancaster – he would only want to follow it home wouldn't he?"
'And it turned out it was Gibbo we shot down.'
Mr Cutler has also discovered classified documents in the Bomber Command records at the National Archives that back up Sgt McCormack's account.
One is the combat report from the crew of Sgt McCormack's Lancaster and the second is from the crew of another Lancaster on the raid which noted the 'kill'.
Mr Cutler, of St Ives, Cambridgeshire, has published his research into the incident in Britain At War magazine.
He said: 'It could only have been Gibson's plane because the coordinates in these documents were right where his plane came down. I am satisfied 100 per cent that Guy Gibson was killed by friendly fire and 99.9 per cent sure that he was shot down by Bernard McCormack's plane.
'For Guy Gibson to be killed by friendly fire was a huge blunder.'