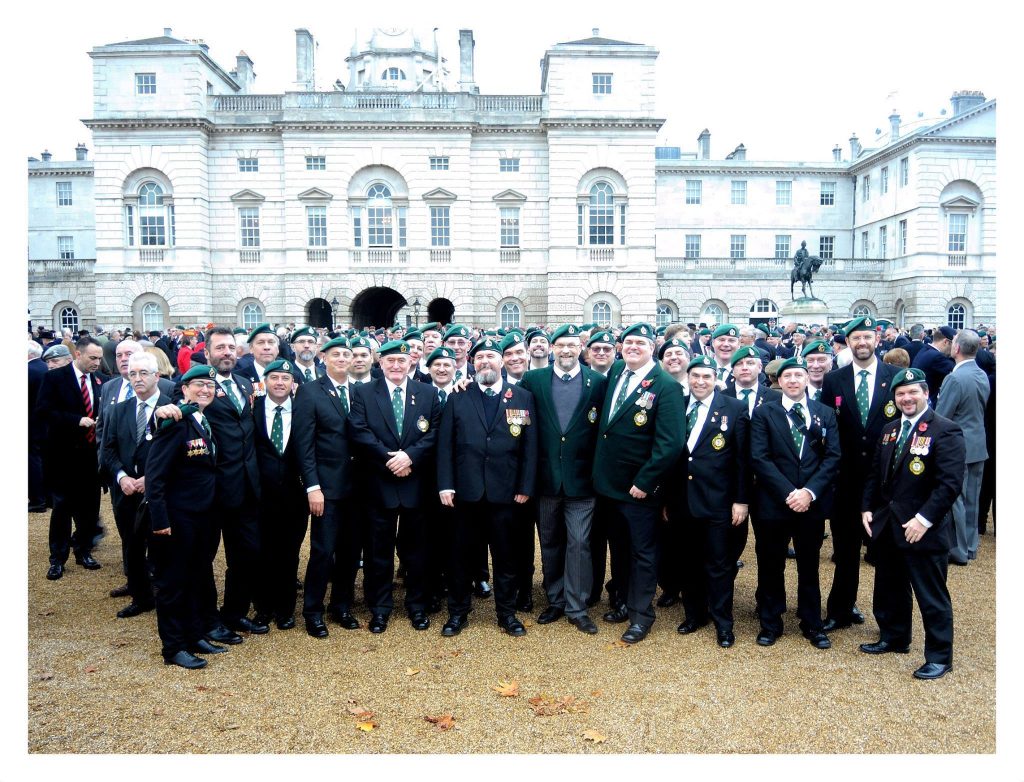 Ladies and Gentlemen, for those that were unable to attend the South African Legion – UK and Europe AGM, here is the Chairman's Speech
Ladies and Gentlemen thank you for assembling for our Annual General Meeting. What a benchmark year 2015 has been. A quick look back through the year is quite telling and the scope of work quite staggering for what is in essence a still a very young branch.
As "Wins" go – there were quite a few:
In February we initiated the very first SS Mendi parade in the Netherlands to remember the victims of the Mendi buried at Noordwijk. This was arranged by our PRO and Chairman in Europe Lgr Andrew Bergman, and a stunning first attempt it was too, soundly supported and executed on an exemplary level.
Andrew is working on the second SS Mendi parade for 2016 and I strongly urge all members to make the effort, take the ferry to join him, it's an excellent weekend away.
We also led and conducted a parade in Portsmouth with the High Commissioner of the South African embassy, which although been challenged with a weekday and an awkward time, we still managed to put on a good show for Embassy VIP's, Defence attaches and media.
In March, we were present again at The Commonwealth Day parade at the Memorial Gates, helping our relationship with the Soldiers Charity and the Commonwealth fraternity.
In May, we held the highly successful Standard Dedication ceremony and Italy Commemoration parade at the "Springbok" Cenotaph in Richmond. I cannot even begin to express my extreme thanks and pleasure at what we managed to do for this, by far the biggest event we have managed to put together. This list of participants and thanks far exceeds the time of this address – but suffice it to say "Bravo Zulu" too many Legionnaires would be an understatement. The outcome – a Beautiful and fully dedicated Standard and loads of goodwill from a number of organizations – we had – at last – as they say "come of age".
Working closer with The Royal British Legion Riders in May, we had a strong presence at their Ace Café commemoration and were central to the attractions on offer – strategically placed next to the SADF Buffel. We helped with their Poppy Appeal raising funds as well as securing prizes for their raffle.
Armed Forces day in June further solidified our friendship with The Royal Naval Association and saw the RBL South African Branch standard on parade on the first time.
This was followed by a highly successful Legion pilgrimage to commemorate the Delville Wood battle in France – getting bigger and better we took a greater command and role in the veteran contingent on parade. We also earned substantial accolade from the dignitaries and organisers for taking care of their VIP invite – Rose McTavish – who's Grandfather was the Colour Sergeant on the Mendi and is now commemorated at Delville Wood.
In the summer season we took a new twist on the Royal British Legion's "summer picnics" but doing it South African Style and having a "Braai" instead – rigging up a presence for purposes of recruitment and awareness at The South Africa Day in Basingstoke and the Vetkoek and Vleis Day in Newbury.
Legionnaire's depth of generosity was on show when Sean Renard secured Peter McAleese's SADF "slangvel" smock and we as Legion arranged for it to be handed back to him at the book signing and announcement of his second book "beyond no mean soldier'. To see a priceless smock returned to a veteran lit up the room, a true treasure. The motto "Not for Ourselves, but for Others" in true flight.
Lgr Peter Gillatt and I had the privilege of attending the unveiling of the Rhodesian African Rifles memorial at the National Arboretum. Deeply proud of Peter as this event drew the SA Legion very closely to the Rhodesian veterans' fraternity in the United Kingdom and this relationship is growing closer every day.
In the lead up to this parade, we managed to secure our first Youth organization as a branch thanks to the hard work of Lt Cassandra Shaw, and we are now proudly associated to the 133 Cadet Army Force. This milestone cannot be underestimated as it's a significant first – both for the Royal British Legion National Branches and the South African Branch.
Another all-time first on the Royal British Legion South African Branch front – the branch was given it's tickets for The Festival of Remembrance yesterday attended by Tom and Ellen Mason on behalf of the branch – but the true highlight was to see Peter Gillatt carry the Royal British Legion South African branch Standard into the auditorium for the first time – that indeed was historic.
Our relationship with the Royal Hospital continues to get healthier and by their invitation we were able to attend their famous Founders Day parade and The Opening of the Garden of Remembrance earlier this week.
Despite setbacks on the branch's membership numbers in March, where a small number of our members were inappropriately and actively targeted and eventually wooed to join another veteran organization – the South African branch was quickly able to recover the loss. So much so we are even able to declare a positive membership growth at year end.
This growth and positive striving can easily be seen in today's parade past the Cenotaph – we had more members on parade this year than we had last year, more participation by members' families than last year and more enthusiasm, purpose and direction in the branch management.
So how does the way forward in 2016 look?
Happy to report that due to strong measures taken in the first quarter, our social media is now as robust as ever, it's growing and we now have a very healthy and informative on-line community.
The ever changing beast that is on-line media and how we communicate and keep in touch with one another is quite something to stay on top of. Lgr Cameron Kinnear is working hard behind the scenes to deliver bigger and better things in the new year as the branch keeps apace – look out for a more consolidated Legion digital platform in the works.
As I said last year – our future in the UK does not lie in our ability to draft South Africans veterans off Facebook who have an axe to grind. Our future lies in the way we open ourselves up to the communities in which we operate – it lies in how we make ourselves attractive to those communities and stakeholders.
This is why we are been very successful in bringing members' families into what we do. The Legion is not a "drinking club" – that image is about as far away from our vision and mission as you can get. We want our wives and children involved; we want youth programs, community programs and family activities.
Last year I spoke of the "nugget" feeling that all of the veterans taking part in the Cenotaph parade would feel, and those here today will know exactly what I mean. When I first came to the UK there no South African representation at the Cenotaph and there was substantial resistance to get us there. We have through careful management finally got there.
My sole mission was to get South Africans onto that parade to help them understand what pride in service actually means. When we march past the Cenotaph we are marching down a road our forefathers took into battle – tens of thousands of South Africans paved this specific road for us in their blood. We are the carriers of that torch – we as ex-servicemen carry that privilege – that is our honour – this is our "Pride".
Our future lies in our on-going recognition and acceptance by the veteran and the armed forces communities in the UK. Being Legion in the UK gives us the passport to do this – let's face it the Legion is the Big Daddy here – and what we do with that passport is critical.
Keep the eye on the prize, and actively seek out your local RBL branches and clubs – make your unique mark as South African veterans within those clubs. Not everything happens in London – we must "move out" to South African veterans all over the country and provide our service to them. We need to find RBL clubs in which to regularly meet others in our area and get stuck in raising money doing Poppy Appeal activities with the branches in question.
It's this way that we will be accepted and it's this way that we will attract South African veterans in the UK to join us – to impart the knowledge that they too – as veterans – can participate in community activities, whereas in the past they've stood aside wondering if they were entitled to join in. Well now they can.
We have to create the right bedrock for these future members to join too, not all South African expatriates in the UK are interested in re-living the past, many veterans have put the whole military thing way behind them. What will attract these people is the noble cause of been part of the Legion, of been part of a fun community of like-minded fellow South Africans with a positive outlook.
We also need to continue to bring in the South Africans who have served in the British Armed Forces into our branch. These men and women are the future, they are the people who will carry this branch forward, they will give us the right credibility to stand in the place so rightfully deserved for South Africans and ultimately we need to build this foundation. They are the future "beneficiaries" of the branch who can actually benefit financially from been part of the branch and The Royal British Legion. Let's get these people "in".
To wrap up, we're looking good, we're growing, we're expanding and our reputation in the UK is going from strength to strength – we are now a fully-fledged part of the British Veteran Community– and there are a lot of eyes on us as the newcomers to the block. We've withstood the challenges to emerge fully ordained, and we'll stand proud in our mission, proud in our identity and proud in our achievement.