The South African Legion conquered the 101st Four Days March Njimegen, the Netherlands; the largest multiple day marching event in the world. England Chairman Lgr Claudio Chiste` completed the 200km challenge over 4 days in military marching kit to raise funds for the South African Legion, with amazing support and encouragement from the South African Legion UK & Europe.
The history of this march started in 1909 (being based in Nijmegen since 1916), in order to maintain the operational marching capability of the Dutch Army. Foreign groups were only being allowed to enroll later in 1928. To date, the event hosts delegations from more than 60 countries, both military and civilian, with this year seeing a total of 47,000 registrations (with 38,000 finishing).
During the march there is a range of elements: humidity, temperature, rain, heat, cold, which after 11.5 hours of daily marching negatively affects the cleanliness of your socks and footwear. Blisters are a given as uphill, downhill or uneven paths; gravel, concrete, dirt or cobblestones can all contribute. There are certain medical check points every 10km; however blisters could strike at any time, for which you should be educated in first aid blister draining and patching in order to make it through the day. Incorrect foot care could result in being sidelined with a foot infection.
The worst thing you can do is 'tough it out' and soldier on… This might work on final stretch of the last  day… however doing this on day 1-3 may create a sidelining injury, such as no skin left on your heel.
Blisters will happen at some point during the training or event.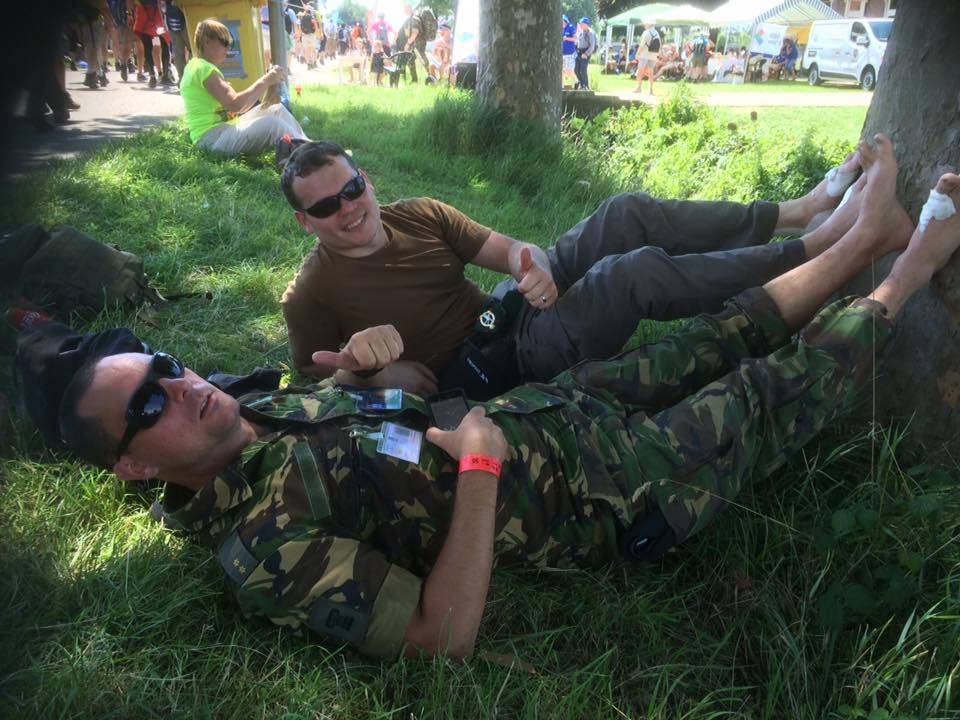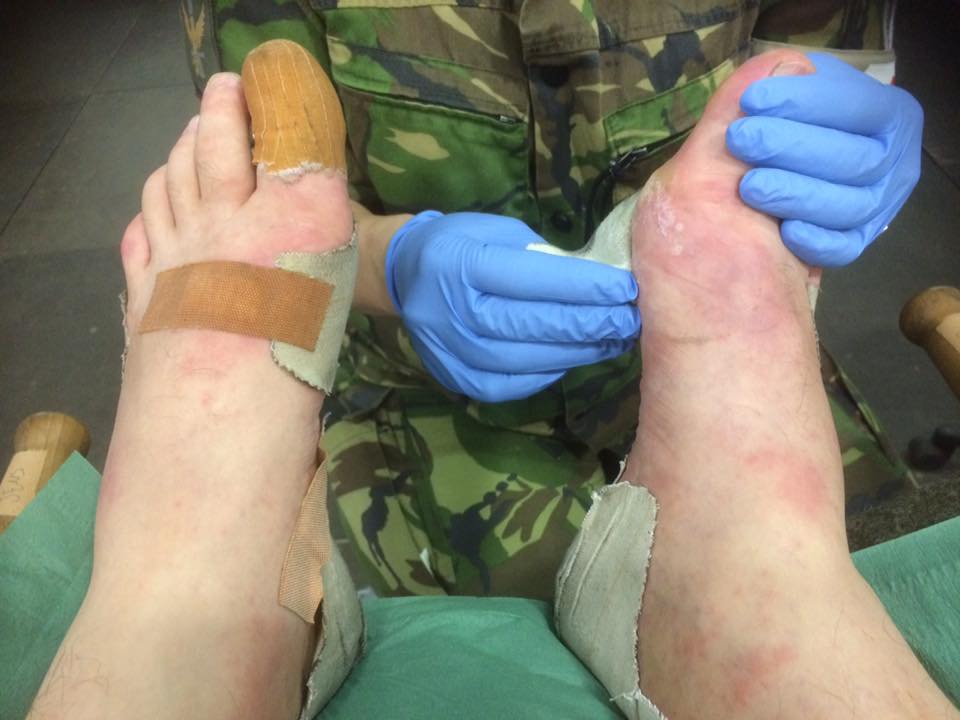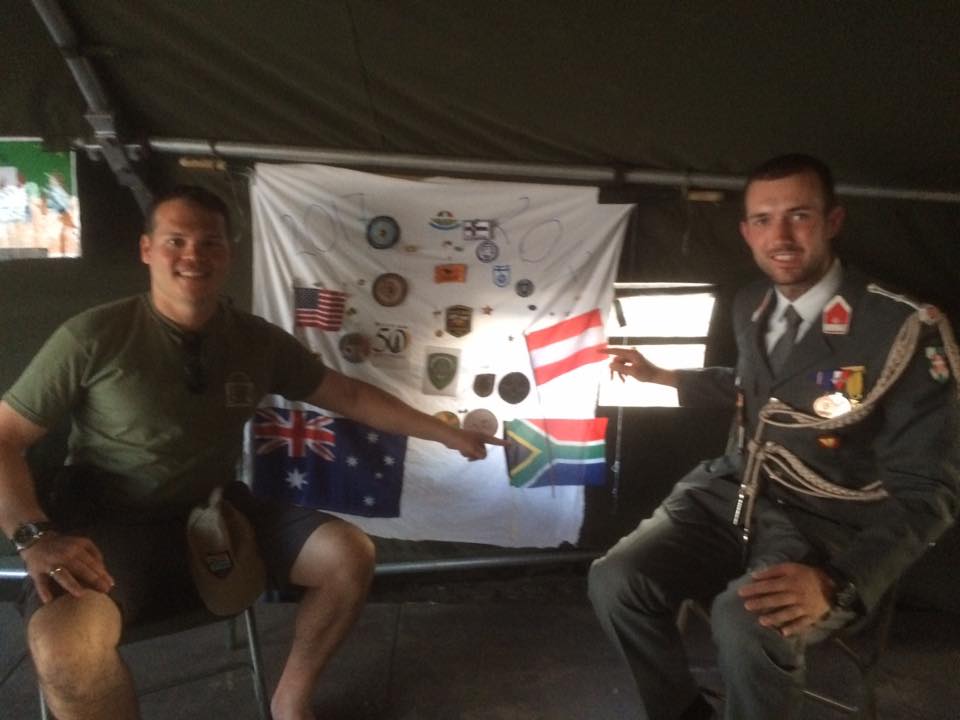 The fundraising target of £2,000 was surpassed. Approximately half of these funds will go to the SA Legion UK & Europe to contribute to the fund which will assist mostly UK-based vets in need, with the remaining funds to be directed to assist the victims of the recent Knysna fires.
Legionnaires are encouraged to follow this example, taking on meaningful projects or challenges to raise funds.
NOT FOR OURSELVES, BUT OTHERS