South Africans carrying a wounded enemy German soldier to a medical station WW1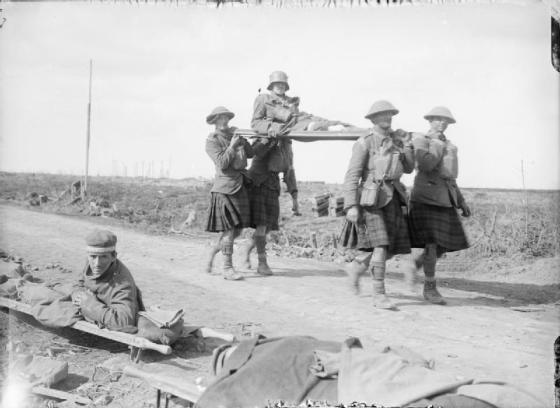 Rare photo of frontline South Africans in World War 1, and also one which shows compassion. Battle of Menin Road Ridge. Four South African 'Scottish' in their distinctive Murray of Atholl tartan kilts are seen carrying in a wounded German on a stretcher to a British medical aid station. Other wounded German prisoners are seen in the foreground. 21st September 1917. 
The South African "Scottish" were primarily made up of men from The Transvaal Scottish and the Cape Town Highlanders, but also included men from various caledonian societies in the Orange Free State and Natal. 
Imperial War Museum Collection copyright.