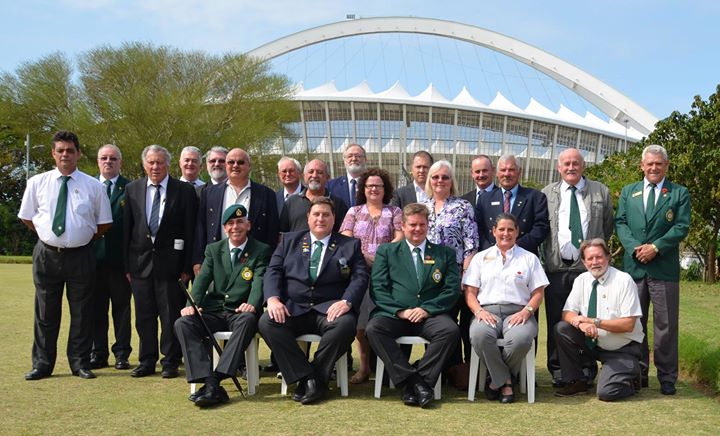 South African Legion Club Durban and District Branch
Just a quick update… We are now officially up and running here in Durbs after our 1st AGM Held at Stamford Hill Bowling Club. Our membership sits now at around 38 full members and 4 associate members so not too bad…
We are still having problems regarding the DLI premises so not much good news from that side.
Rick and his exec have really embraced the idea of this club and have helped us in every way to get off the ground so to speak. Our members are starting to buy Legion clothing & regalia so hopefully we will all look the part shortly.
Attached please find a group photo of us from last week thanks to Lgr Peter Shattock, our official war Correspondent "during peace time"
Story for the South African Legion of Military Veterans by Lgr Charles Ross based on a report by Lgr Steve Leahy.