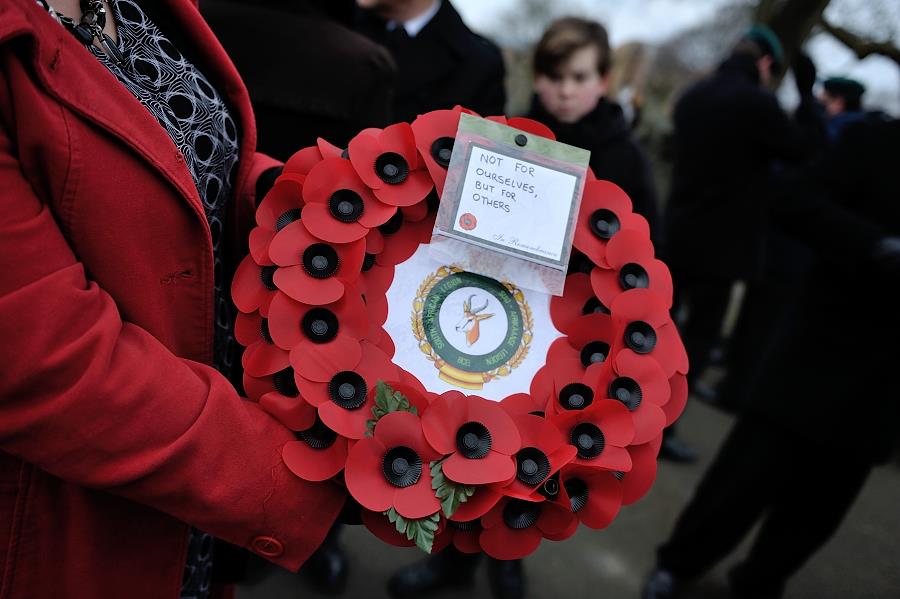 PALMIETKUIL SOUTH WAR CEMETERY AND MEMORIAL, SPRINGS, SOUTH AFRICA
This possible the closest cemetery in South Africa to the cemeteries found along the Western Front in France and Belgium. It is surrounded by trees and away from the everyday noise which makes the cemetery peaceful and quiet. A place to sit down and enjoy the tranquillity. Only time when this is disrupted is during planting and harvesting times.
The compounds of the gold mine on Palmietkuil Farm were taken over by the Union Defence Force at the outbreak of Second World War and used as the main training centre of the Native Military Corps. The centre was served by its own hospital. The headgear of the mine was recently demolished.
The cemetery contains 217 Commonwealth burials of the Second World War, all of the South African Army. Of the 217 burials in the cemetery 3 are from the Essential Services Protection Corps and the rest all from the Native Military Corps.
Within the cemetery is the Palmietkuil South War Cemetery Memorial, which commemorates 122 members of the South African Forces who died during the 1939-1945 War and who lie buried in different parts of South Africa in graves which could not be maintained. Of the 122 commemorated on the memorial 7 are from the Cape Corps, 7 from the Indian and Malay Corps, 4 from the Essential Services Protection Corps, 1 from the Royal Army Ordnance Corps while the rest are all members of the Native Military Corps.
The names are engraved on panels affixed to the Memorial Wall erected behind the Cross of Sacrifice in this cemetery. It bears the inscription, in English, Afrikaans, Zulu and Southern Sotho:
"THE MEN COMMEMORATED HERE GAVE THEIR LIVES IN THE SERVICE OF THEIR COUNTRY AND LIE BURIED ELSEWHERE WITHIN THE UNION OF SOUTH AFRICA"
The cemetery is maintained by the South African Agency of the Commonwealth War Graves Commission (CWGC) who intends, now that the water problem seem to have been resolved, upgrading the cemetery to the normal CWGC standard.
Story compiled for the South African Legion of Military Veterans by Charles Ross with photos by Martin Blake of the South African Legion Motorcycle Club.