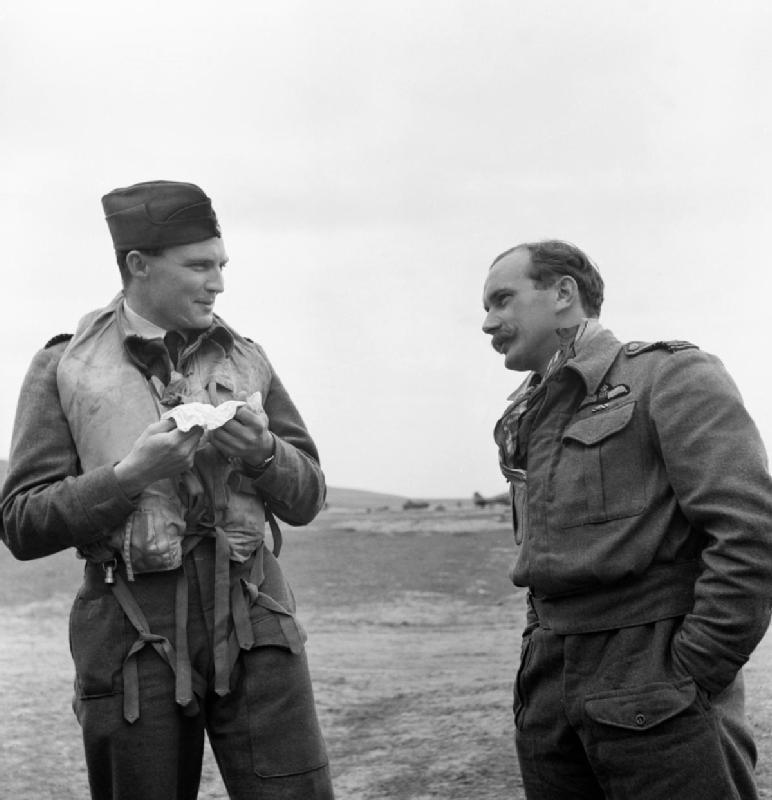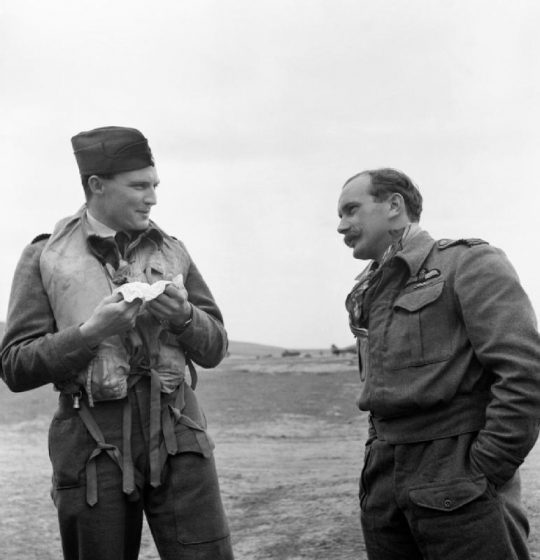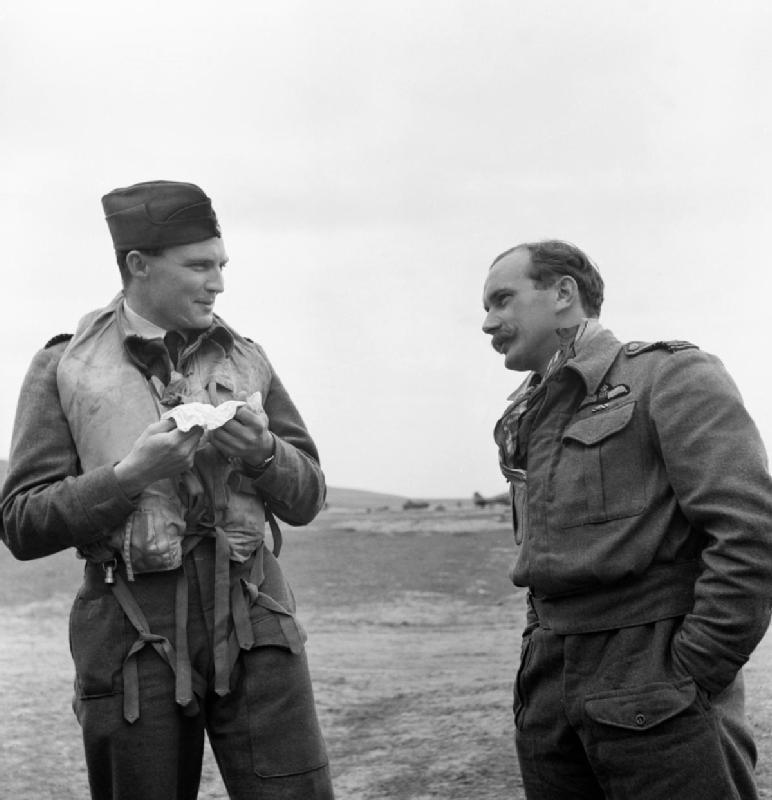 Group Captain P H "Dutch" Hugo (left), Commanding Officer of No. 322 Wing RAF, and Wing Commander R "Raz" Berry (right), who took over leadership of the Wing in January 1943, conversing at Tingley, Algeria. 
Petrus Hendrik Hugo, a South African, joined the Royal Air Force on a short-service commission in February 1939. He flew with No. 615 Squadron RAF during the Battle of France and the Battle of Britain, and became 
a flight commander in September 1941. He was posted to command No. 41 Squadron RAF in November 1941, and then took over the leadership of the Tangmere Wing in April 1942 but was shot down (for a second time) and wounded shortly after. 
On recovery Hugo became Wing Leader at Hornchurch, but was soon posted to lead No. 322 Wing in the forthcoming invasion of North Africa (Operation TORCH). He took command of the Wing in November 1942 and added significantly to his victory score over Algeria and Tunisia. From March to June 1943, Hugo served on the staff at HQ North-West African Coastal Air Force, but returned to command 322 Wing in Malta, Sicily, France and Italy until it disbanded in November 1944.
Having achieved 17 confirmed and 3 shared victories, he then joined the staff HQ Mediterranean Allied Air Forces and finished the war flying with the Central Fighter Establishment. 
Copyright Imperial War Museum Collection