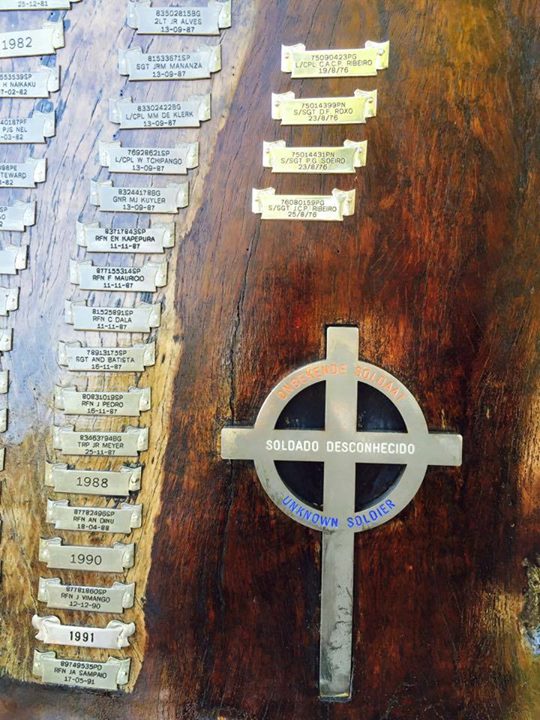 Savate day was remembered by the 32 Battalion Veterans Association yesterday at a large ceremony was held at the 32 Battalion remembrance tree, which is now located the Voortrekker Monument outside Pretoria.
South African Legion representatives were at the ceremony to stand shoulder to shoulder with our brother veterans from 32 Battalion.
21 May is the only date marked by 32 Battalion as a general Remembrance Day for all those who had fallen while serving in the battalion. The name "Savate" is a reference to a major FAPLA base 75km (47 miles) inside Angola on the Cubango River. It was at this battle at Savate (operation Tiro A Tiro) where the battalion suffered the highest number of casualties.
Of the 150 men who died while fighting with 32 Battalion, 15 were killed in action during the Savate-attack in May 1980, the battalion's heaviest casualties in a single engagement. Radio intercepts later indicated that FAPLA had 558 dead and wounded.
Long may the sacrifices of these men who have fought and died for South Africa be remembered – regardless of the politics of the time, then and now.
Images courtesy of the 32 Battalion Association and Demetri Friend. Posted for the South African Legion by Peter Dickens.