SA Legion UK & Europe Inaugural Ball and Awards Dinner – 16 September 2017
The inaugural SA Legion UK & Europe Annual Ball & Awards dinner took place on 16 September at Cole Court, Twickenham. On arrival, we were welcomed with a glass of sherry and a chance to catch up with friends, old and new.
Entering the hall we took our places at the beautifully laid-out tables. We were welcomed by SA Legion UK and Europe Regional Chair, Lgr Cameron Kinnear.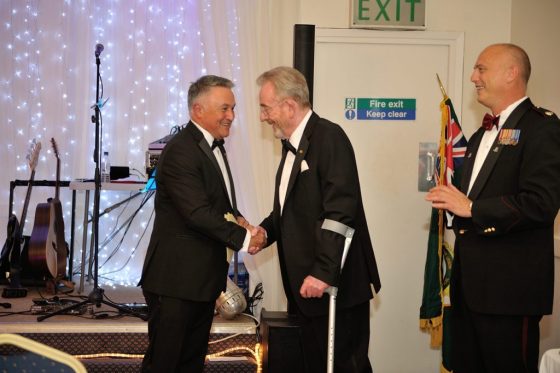 As Master of Ceremonies, Lgr.Dirk Benneyworth then took control of the evening's events, doing a fine job of keeping the attendees on their toes.
Following the excellent three-course dinner, awards were presented to those who had distinguished themselves in serving the Legion during the year.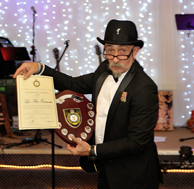 Chairmen's award: Lgr. Theo Fernandes
For the legionnaire whose conduct and action epitomise the Ethos and Credo of the SA Legion, "Not for ourselves, but for Others".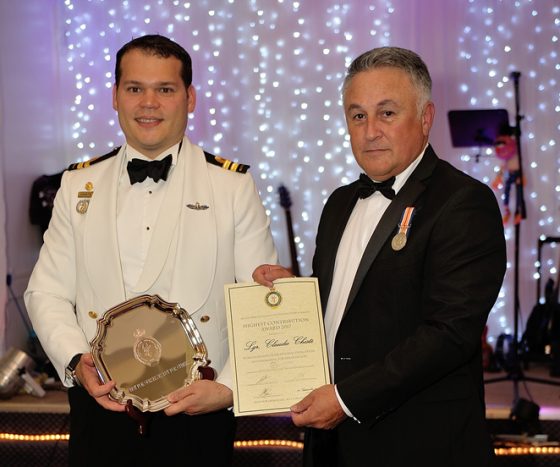 Highest contribution award: Lgr. Claudio Chiste
Also called the "Not for ourselves but for Others" Award. For the legionnaire who made the greatest economic/fundraising contribution over the course of the year.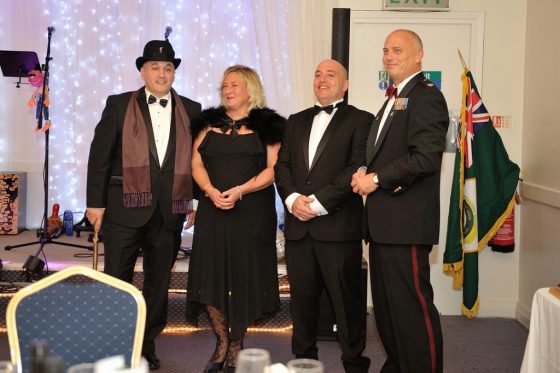 Home Fires award: Karen Dickens
This is for a wife who had to put up with people working all hours to get things done, a wife who has shown dedication above and beyond the call of duty.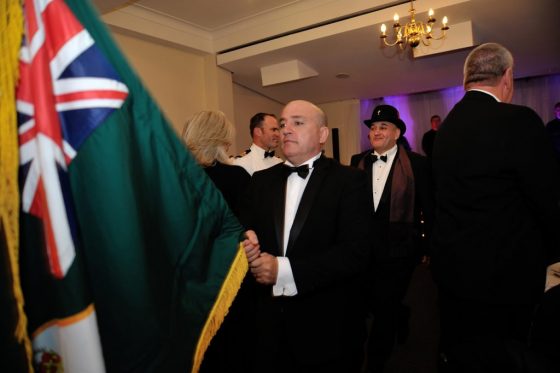 Standard bearer award: Lgr. Peter Gillat
Wooden spoon award: Lgr. Steve Moritz
For the legionnaire who is always joking, causing "strond" or just a character.
Shooting award: Lgr. Graeme Scott
This award goes to the SA Legion Member who was the best shot in 2016/17.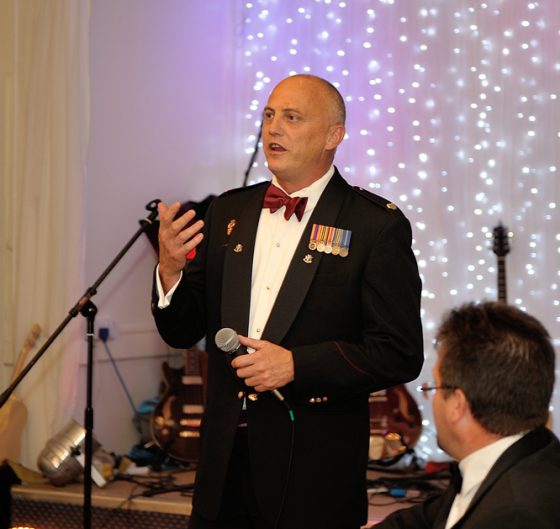 Certificates of appreciation: Lgr. Craig Esterhuizen, Lgr. Tony Povey, Lgr. Tino de Freitas, Lgr. Jose Lopes, Lgr. James Dow and Lgr. Andrew Bergman
As SA Legion Europe Chair Lgr Andrew Bergman was unable to attend, his acceptance speech was read in abstentia:
"Ladies, Gentlemen, Legionnaires, Friends – all protocols observed.
"On 21 February 1917, the SS Mendi sank after she was rammed by the SS Darro in mist off the Isle of Wight. It claimed the lives of more than 600 South African servicemen. Tonight, that same misty, icy stretch of water alas precludes me from joining you. However, it is a great honour to receive this certificate, and I must do so with special thanks to those Legionnaires and wives who over the years have supported our SS Mendi parades and events, both in the UK an in the Netherlands.
"A word of acknowledgement too for the sterling effort and cooperation of local authorities such as the Municipality of Noordwijk, who have opened their arms and their hearts to our fallen servicemen who now rest in their soil.
"And finally, the ongoing support of the SA Embassy and Department of Defence personnel in the UK and Europe with whom collective remembrance of the SS Mendi has served to build such valuable and lasting bridges with the SA Legion over the years."
The raffle followed, with an array of prizes worth over £3,500, and an auction of special items, all of these having been raised by the efforts of SA Legion UK & Europe Branch Vice-Chair, Lgr Russel Mattuschek. The proceeds raised funds towards veterans in need after a great job by Cameron as auctioneer.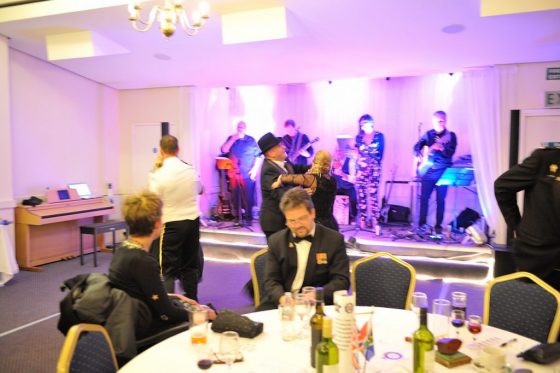 Then it was time for great South African flavoured band, M27s, to perform a selection of SA songs (suikerbossie etc) giving some members a chance to show off their langarm moves.
This event, organised by the sterling efforts of Legionnaires Russel Mattuschek, James Dow and Cameron Kinnear, has firmly established the Annual Ball as the social highlight of the SA Legion UK & Europe year and will be eagerly looked forward to next year.
Events personnel for the evening were:
MC – Dirk Benneyworth
PMC – Russel Mattuschek
Vice-PMC – Tony Povey
Sgt at Arms (Marshall) – Tino de Freitas
Standard Bearer – Jose Lopes
Text: Lgr. Tony Povey
Pictures: Lgr. Theo Fernandes