SA Legion England shooting exercise at Little Chalfont Rifle and Pistol Club
On Friday 17th March the day of the long awaited SA Legion England Branch (SA Legion Shootex) visit to Little Chalfont Rifle and Pistol Club finally arrived.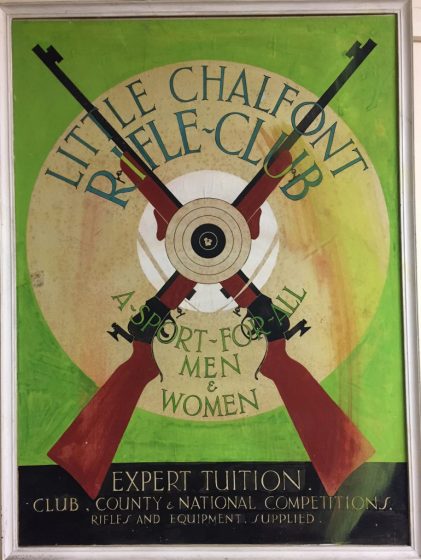 To ease into the serious bit we started off firing an air soft pistol at targets interspersed with 'hostages'. Overall, the legionnaires acquitted themselves well in this task by successfully eliminating the hostages, with Lgr Tony Povey managing to even take out two hostages, albeit by hitting the white 'no-shoot' areas!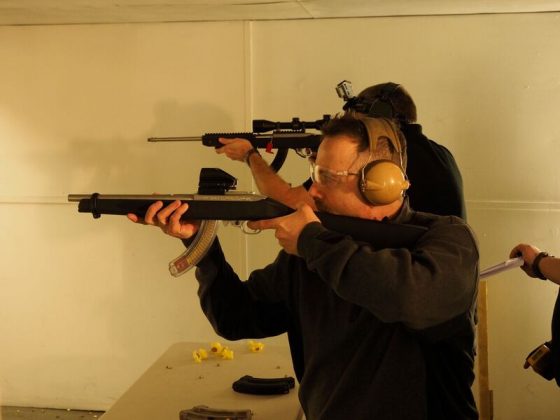 Next up we shot applications using Ruger 10/22 carbines fitted with red dot or telescopic sights. Using the red dot sight and firing with both eyes open was a real pleasure, with a veteran or two commenting "if only we'd had these back in the day". We then shot seated, double tap per target, mag change, then two more. Shooting standing with mag changes while wearing South African defence force webbing followed.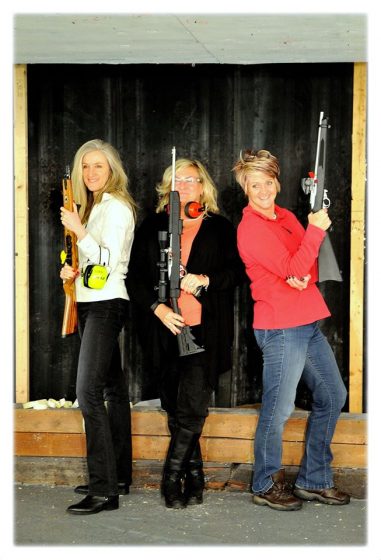 Again two shots per target, mag change and two more per target all against the clock. The final application was the 'log break' in teams of two. Three mags of 25 rounds each, both firing together to break the 'log' in the fastest time with a 60 sec time limit.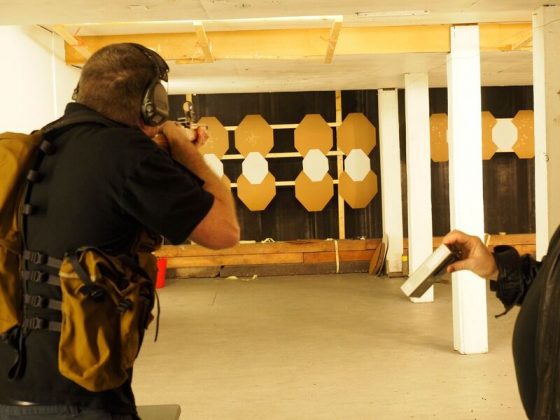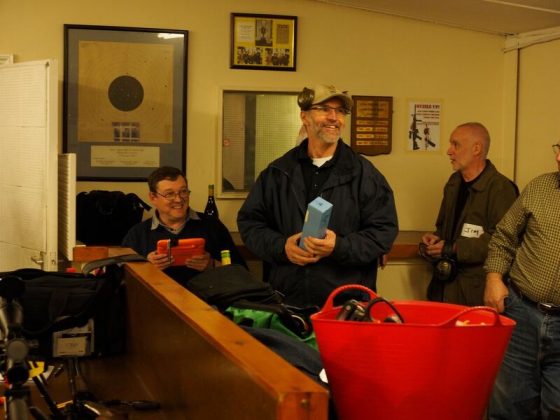 At the shooting awards ceremony, organiser Lgr Iain Dunn and SA Legion England Chairman Claudio Chiste presented Graeme Scott with the first prize (bottle of Glenlivet aged whisky), paving the way for the après-skiet which followed where all legionnaires exchanged their new "war stories" acquired on the range earlier.
By Lgr. Tony Povey for SA Legion England Branch