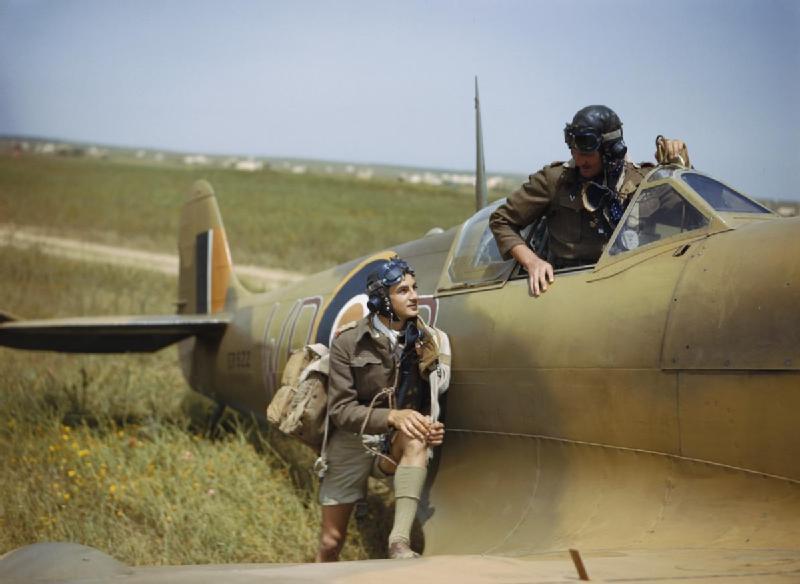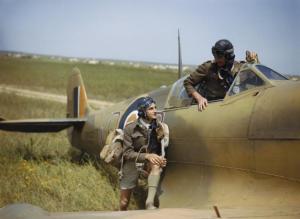 South African Air Force in Gabes in Tunisia April 1943 during World War 2. Rare original colour photo of the Supermarine Spitfire pilot of ER622, No 40 Squadron, South African Air Force as he confers with his 'No 2' after landing at Gabes.  
Note the 'orange' centre on the roundel marking and orange stripe on the fin flash – this was distinctively South African – all British and other Commonwealth aircraft (Australian, Canadian and New Zealand) in the conflict had a red centre in their roundels and red, white and blue fin flashes. 
Image copyright Imperial War Museum Collection.