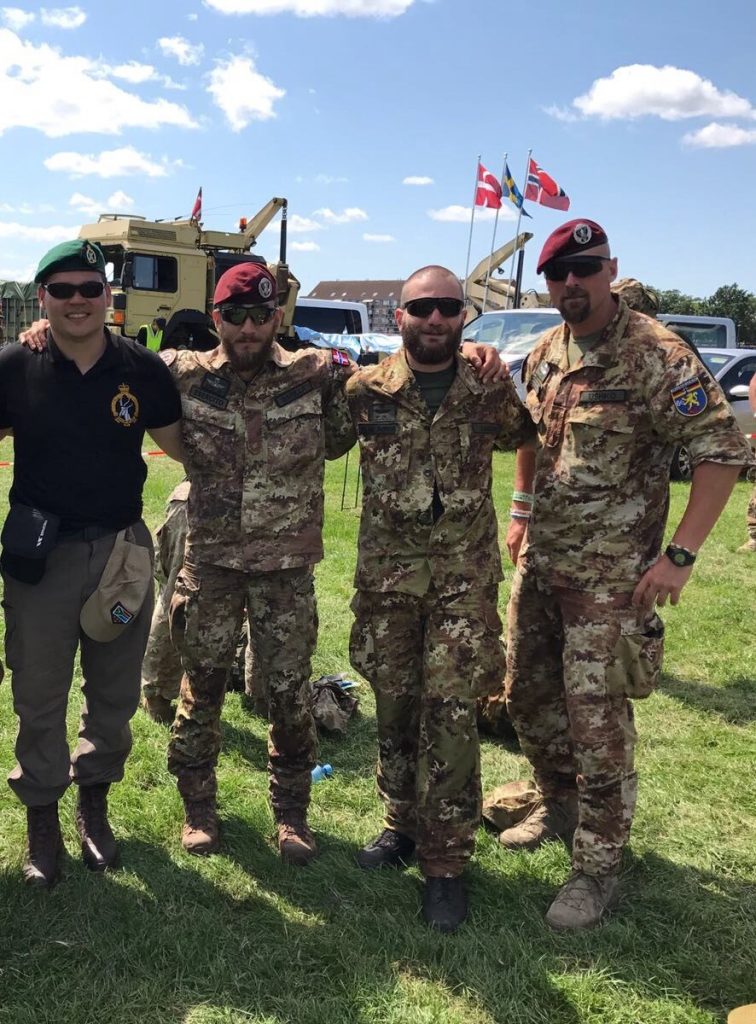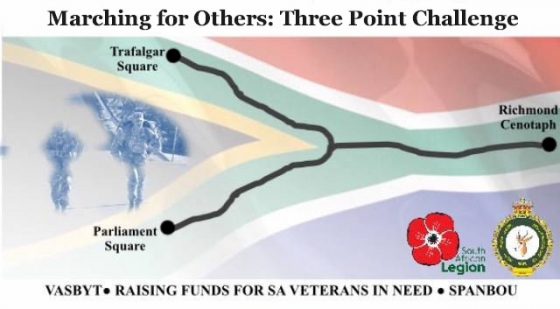 The Event link is here.
The recent storm and floods that hit Durban on October 10 caused extensive damage, not least to the SA Legion flats at BESL Court in Umbilo, which suffered the loss of their roof and water damage to the flats and contents below. BESL Court is home to some of our less fortunate brother veterans who now need help to put their lives back together. The South African Legion UK & Europe is on standby to play its part in contributing to the relief efforts. Building on a successful individual effort, Marching For Others march earlier this year, the Legion will this time embark on a group route march with this 'vasbyt' raising funds for fellow veterans in need.
Military veterans are invited to join us on Sunday November 25 to take part in the Marching For Others: Three-Point Challenge as we march from South Africa House, Trafalgar Square, via Parliament Square to the SA Cenotaph at East Sheen cemetery. We are aiming to raise £1,000, with all participants encouraged to obtain sponsorship from family and friends to reach a minimum donation of £50,00 each.  The good news is you don't have to participate to donate, anyone may make a donation to the Marching For Others: Three Point Challenge crowdfunding site via the link below.

The distance to be covered will be 8 miles and the target is to achieve this in less than three hours' walking time, excluding a few stops along the way to imbibe some liquid fuel. Along the route, three historically significant South African landmarks will be covered. Point 1: South African High Commission, Trafalgar Square; Point 2: Statues of Mandela, Smuts, and Gandhi at Parliament Square; Point 3: South African War Memorial (Richmond Cenotaph).
Refreshment stops will be included along the way. There will be a braai at the end to recharge the inner man and swap 'war stories', evoking the 'GV' feelings within us.
Dress is to be Legion beret, black polo/T-shirt, brown military trousers and brown boots or suitable military walking shoes (see photo). For those who would like them, black SA Legion polo shirts embroidered with the SA Legion logo, are available at £30.00 each. A portion of this cost will go towards our target (further details to be provided once participation is confirmed).  Should we exceed our fundraising target, surplus funds will go towards SA Legion UK & Europe projects.
This is an opportunity to enjoy a healthy day out and have some fun while assisting our brother veterans in need by giving life to our motto: Not for Ourselves, but for Others.
To sign up and confirm your participation, please email Tony Povey: poveymail@gmail.com