Feb
21
Thu
2019
SS Mendi Remembrance, Noordwijk, The Netherlands @ Noordwijk Algemene Begraafplaats
Feb 21 @ 09:30 – 13:30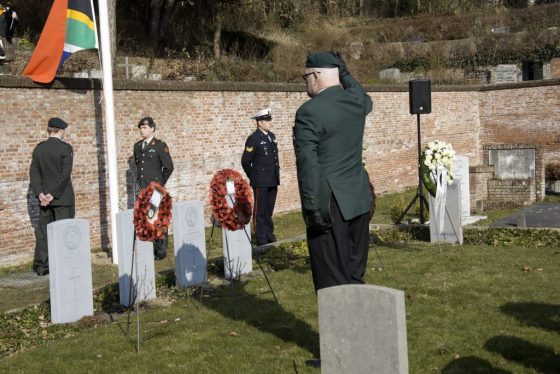 Lest we Forget:
In the annals of Southern Africa's military history, 21 February 1917 is a dark day. It marks the sinking of the troopship SS Mendi after it was rammed off the Isle of Wight, with the loss of 616 South African servicemen, 607 of them members of the South African Native Labour Corps: Zulu, Xhosa, Sotho, Swazi, Tswana; the names on the SS Mendi Roll of Honour reflect every corner of Southern African society, then or since.
Men from every corner of Southern Africa who embarked in Cape Town en route to support the Commonwealth war effort in northern France, where the First World War was raging.
Today, the anniversary of the SS Mendi disaster is aptly the day on which South Africa remembers her fallen soldiers. Throughout the country, parades and ceremonies will be held to commemorate those South Africans who made the ultimate sacrifice in wars across the globe.
Alas, only a fraction of the bodies of the SS Mendi casualties were ever found. Of those, 13 lie in the UK.
But another five SS Mendi casualties, namely, Private Abraham Leboche, Private Arosi Zendile, Private Sitebe Molide, Private Natal Kazimula and Private Sikaniso Mtolo, lie in the Commonwealth War Graves Commission section of the General Cemetery of Noordwijk, just north of The Hague in the Netherlands. Though neutral during the First World War, the Netherlands was not spared from hosting the casualties of a war that was fought within earshot.
Following successful events over the last few years, members of the South African Legion Europe Branch will gather in Noordwijk on 21 February at 10h30 to pay solemn respects to those who perished when the SS Mendi sank, as well as all South African Fallen in all wars since.
All are welcome. For organisational purposes, it would be convenient if you would register your attendance with the organiser andrewmbnl@salegion.org.uk
SA Legion Europe Branch
Provisional programme:
10h00-10h30: Muster in the cemetery car park https://goo.gl/maps/FvLFc3brCVy
10h50: Move in column to SS Mendi graves
10h55: Act of remembrance
11h00: Blast on a Trench Whistle followed by Two Minutes' silence
11h02: Wreath and flower laying
We will then move to a nearby café (venue to be advised) to raise a glass to the Fallen, and rub shoulders over lunch (for own account).
Dress: Legionnaires requested to wear standard Parade Order: see https://www.salegion.org.uk/membership/dress-and-bearing/. Civilian guests are requested to dress to reflect the solemnity of the occasion.
Please feel free to share this far and wide among your friends and other interested parties. It would be useful if they mail their intention to attend to andrewmb@salegion.org.uk
Should you wish to lay a wreath or floral tribute on behalf of an organisation, please contact the organiser to be included in the official list. Individuals who wish to lay a personal tribute need not register. You will be afforded an opportunity to do so.
Feb
23
Sat
2019
Three Ships Parade @ Richmond Cenotaph
Feb 23 @ 09:30 – 12:00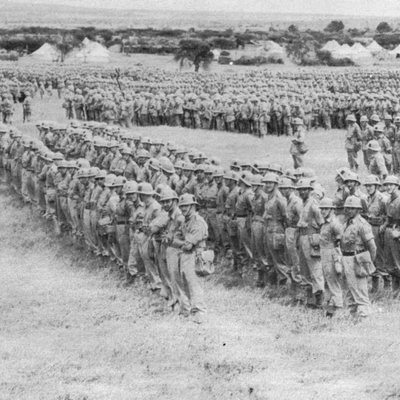 Purpose: We remember all this South African navy ships lost at sea through the ages, starting from chronological order:
WW1: SS Mendi, which lead to 616 South Africans and 30 crew who lost their lives at sea, in South Africa's biggest naval loss in history.
WW2: HMSAS Southern Floe, was sunk by a mine off Tobruk with the loss of 27 men, with 1 sole survivor, Stoker C J Jones.
Post-WW2: SAS President Kruger, President-classType 12 frigate which sank in 1982 with the loss of 16 lives after colliding with her replenishment oiler, SAS Tafelberg, in the South Atlantic.
(same photo as previous)
This day also marks South African Armed Forces Day, which was chosen to coincide with the sinking of the SS Mendi, indicating the impact which the sinking of the SS Mendi has had on a national level, particularly black South Africans. For many black South Africans there has been an awakening of an illustrious heritage, which identifies with the whole South African society. Blacks have equally played a very important role in the defence of this country dating back to the First World War.
England Branch Q1 Committee Meeting and Social @ RBL Club Teddington
Feb 23 @ 12:00 – 17:00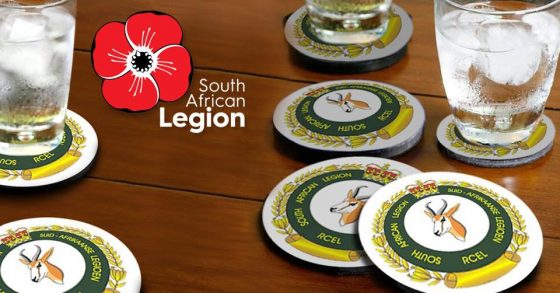 Meeting and Social – 135 High St, Teddington TW11 8HH
Purpose: All Branch members are invited to contribute in providing suggestions/feedback, or just listen to the quarterly update. Final event planning will also take place for one of our upcoming flagship events – scheduled two weeks after (Three Ships/Mendi/All Ships Parade & SA Armed Forces Day).
Following the committee meeting, our fun quarterly social will commence at 13:30.
We would like to invite all Legionnaires to our next quarterly SA Legion Social to join us!
An opportunity for fellow Legionnaires to catch up with old friends, connect & forge bonds with new friends… also a chance to direct any questions or suggestions to Committee Members over a nice relaxing beer!