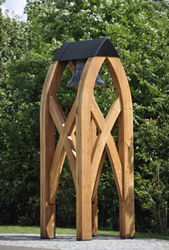 On Thursday 8 February, the Repatriation of Captain Dean Sprouting of Black Watch, 3rd Battalion, Royal Regiment of Scotland took place.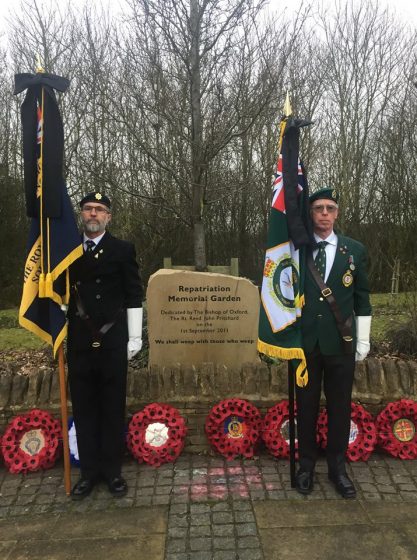 The aircraft carrying his remains landed at RAF Brize Norton from where the cortege set off for Oxford, pausing at the Repatriation Memorial Garden in Carterton, where an act of remembrance took place.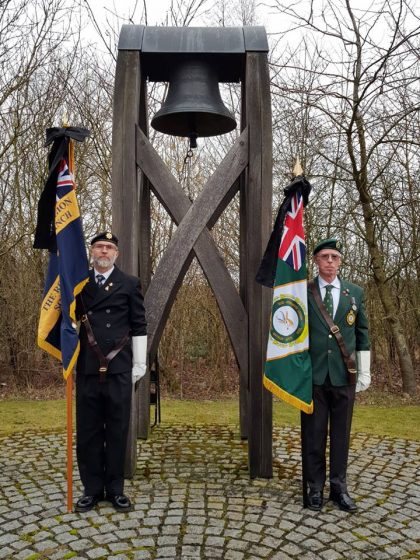 Among the standards on parade were those of the Royal British Legion – South African Branch carried by Lgr Graeme McArdle and the SA Legion UK & Europe carried by Lgr Tony Povey.
Article by Tony Povey for the SA Legion UK & Europe