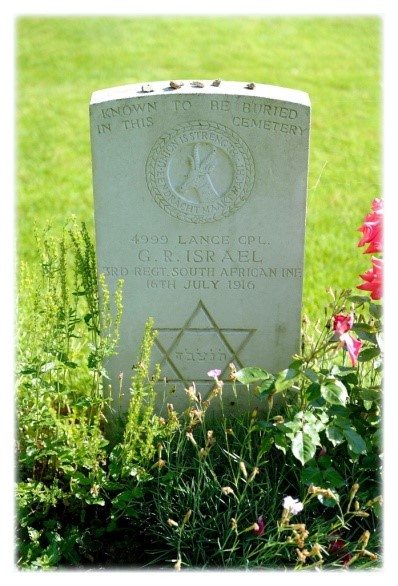 Members of the SA Legion joined more than 1,000 war veterans and supporters taking part in the Association of Jewish Ex-Servicemen and Women's (AJEX) annual parade and service on Sunday 20 November at the London Cenotaph to honour those who made the ultimate sacrifice.
After the parade marched into position, Lord Sterling, the AJEX president, lead the tribute to the members of the forces who fought at the Somme, the pivotal World War I battle which took place 100 years ago this week, on November 18 1916.
Lord Sterling said: "It is with great pride that we hold this annual ceremony of remembrance to honour those who paid the ultimate sacrifice to the Crown."
He added: "We have a job to do. Ten years from now many of us will not be here. We have a responsibility that in 20 to 50 years, Jewish communities everywhere carry on honouring what we have done and continue to do."
Speaking at the reception following the parade, Rabbi Mirvis said: "In every circumstance war is a tragedy. But it is our duty to protect everything that we stand for. I'm proud of our Jewish servicemen and women who have fought so that we can live in peace, and so that we can live, in the first place."
He added: "I was heartened today to see Whitehall closed for the Jewish community, a week after Remembrance Sunday, for us to march and say we are proud to stand up for our country. It's more important than ever that our young people are here today to take part and see that."
An AJEX spokesperson noted that the parade had attracted increased support from ex-servicemen and women's families and communal groups in recent years.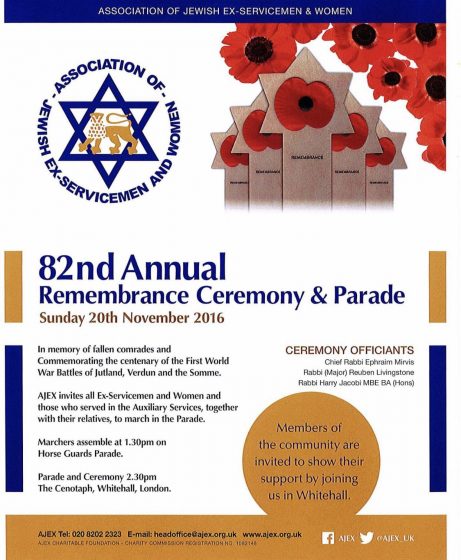 Jewish integral part of SA history
There is a deep-rooted history of Jewish servicemen contributing to South African military history, with heroic acts scattered from the time of the Boer War – where Jews served on both sides – to the modern day. The exact number of Jews who served on the Boer side will never be known, but it is likely that around 250 fought in the commandos (including at least a dozen medical personnel) and perhaps another 50 served in a reserve capacity, in the various town guards and in the POW camps (interestingly, at least two Jews were amongst those guarding the captured Winston Churchill)[1]. A notable Jewish combatant was the grandfather of the former SA Deputy Defence Minister Ronnie Kasrils, Mr Nathan Kasrils, who evidently fought on the Boer side at some stage. General de la Rey had reportedly issued him with a certificate describing him as a 'sharpshooter and spy' ('skerpskutterenspioen'). Interestingly, Kasrils was also at some stage a member of the Kimberley Mounted Rifles, meaning he had experience serving with both the British & the Boers.
(Article: Jews on Commando, by D Y Saks)
Report by Claudio Chiste for the SA Legion